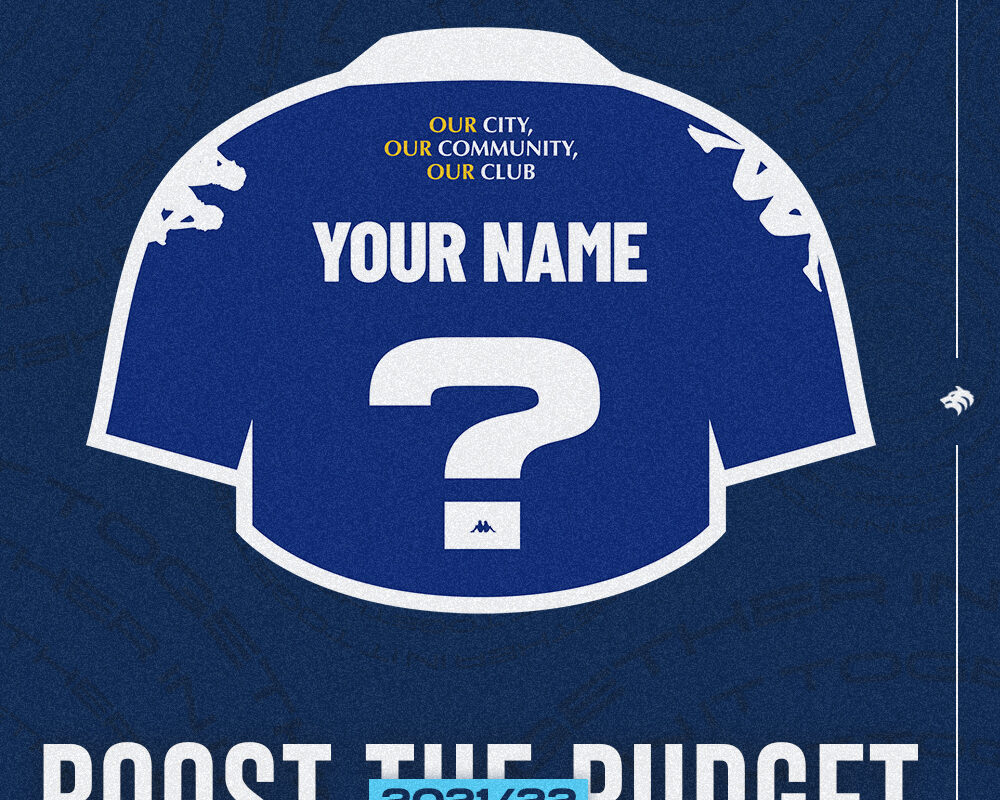 TEN DAYS OF BTB | Become a part of the squad for 21/22!
With 10 days to go for this year's Boost the Budget campaign, one Chester FC supporter has the opportunity to fulfil their dream and become part of the squad for 2021/22.
Live out your fantasy of signing for the Blues with your very own squad number for the new season and help us reach #Target100K.
This unique experience includes:
Choose your own squad number
Appear in the matchday programme and official team sheets throughout the season
Take your place alongside the rest of the squad in the official team photograph
Be presented with a Chester FC home shirt featuring your name and number
We are opening a silent auction from today to give fans the chance to bid for this incredible prize either for themselves or as a gift for a family member or friend.
To register your bid, simply email boost@chesterfc.com with your name, contact details and the amount you wish to bid.
We will publish regular updates so you know whether you are leading the auction or need to submit a fresh bid to make your dream come true.
The silent auction will close for bids at 5pm on Tuesday 27th July and the winning bidder will be announced the following day.
The successful bid will be added to the 2021/22 Boost the Budget scheme, which aims to raise £100,000 for the first-team playing budget.
More than 500 supporters have already contributed, either through one-off donations or monthly pledges, and took advantage of the great range of rewards available.