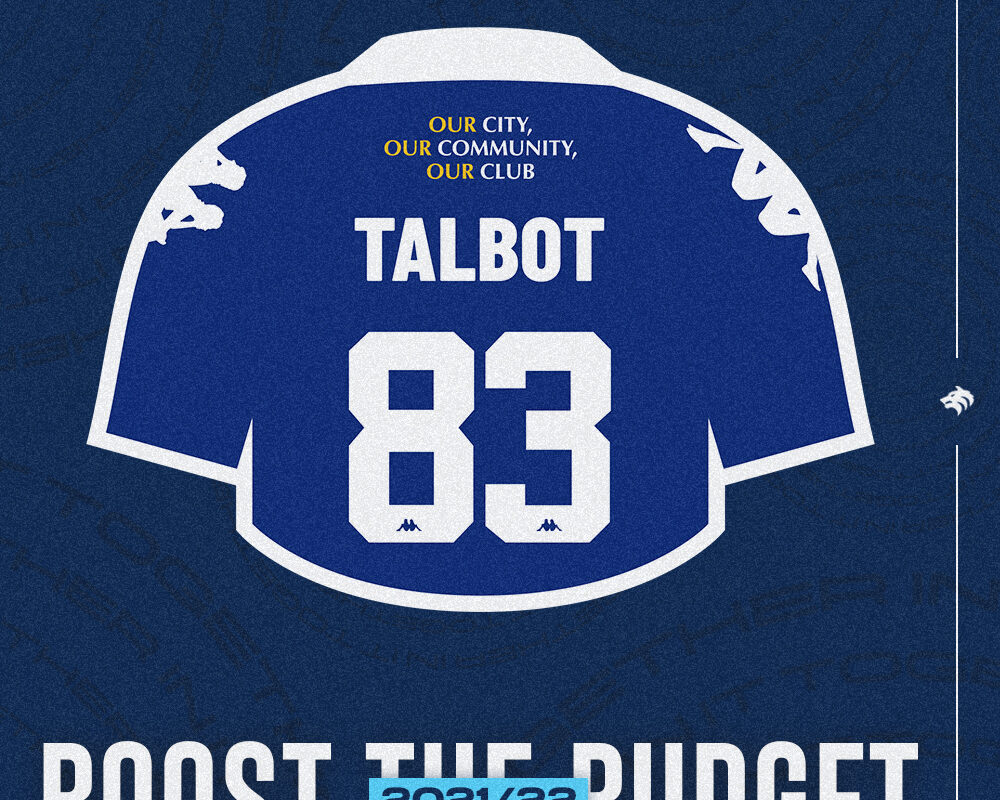 TEN DAYS OF BTB | Family of Gary Talbot win silent auction!
One of the most famous names in Chester FC history will be part of the 2021/22 squad after the family of Gary Talbot backed this year's Boost the Budget campaign.
Gary's family will have their own squad number for the new season after successfully bidding £750 in the silent auction, moving us closer to our target of raising £100,000 for the first-team playing budget.
Gary was a true Chester legend who sadly passed away in 2019 at the age of 82. A member of the 'Famous Five' forward line of 1964/65, Gary was the club's record Football League goalscorer for many years and, following his retirement from playing, remained a passionate supporter of the club and familiar sight at the Deva Stadium, becoming an honorary life vice-president and president of the Chester Former Players' Association.
The Talbot Family – Gary's wife Christine, daughter Annabel and son Damian, and granddaughters Matilda and Maisie – have chosen squad number 83 in honour of the number of Football League goals Gary scored for the club.
Their name and number will appear in the matchday programme and official team sheets throughout the 2021/22 season and Christine will be presented with a Chester FC home shirt on behalf of the family and join the rest of the squad in a team photograph.
On behalf of everyone at Chester FC, we would like to thank Gary's family for the continuing support of the club and look forward to welcoming them to the Deva Stadium again soon.
The 2021/22 Boost the Budget scheme closes tonight and more than 500 supporters have already contributed, either through one-off donations or monthly pledges, taking advantage of the fantastic range of rewards available.