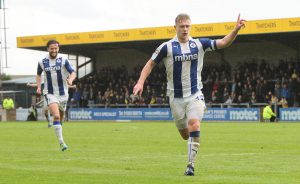 THE SEALS PODCAST | Episode #30 is now live!
Episode #30 of The Seals Podcast is now live and available on thesealspodcast.buzzsprout.com.
The April episode of the Official Chester FC Podcast is here!
Host Albert Davies speaks to Blues top scorer Kurt Willoughby, as well as Manager Calum McIntyre ahead of the final game of the regular season.
Plus, we chat to U10's Coach Michael Foster about the progression of the Chester FC Youth Academy.
New episodes of the Podcast are released every month. We are now on all of your favourite apps, including: Apple Podcasts, Spotify, Google Podcasts, TuneIn and many more!