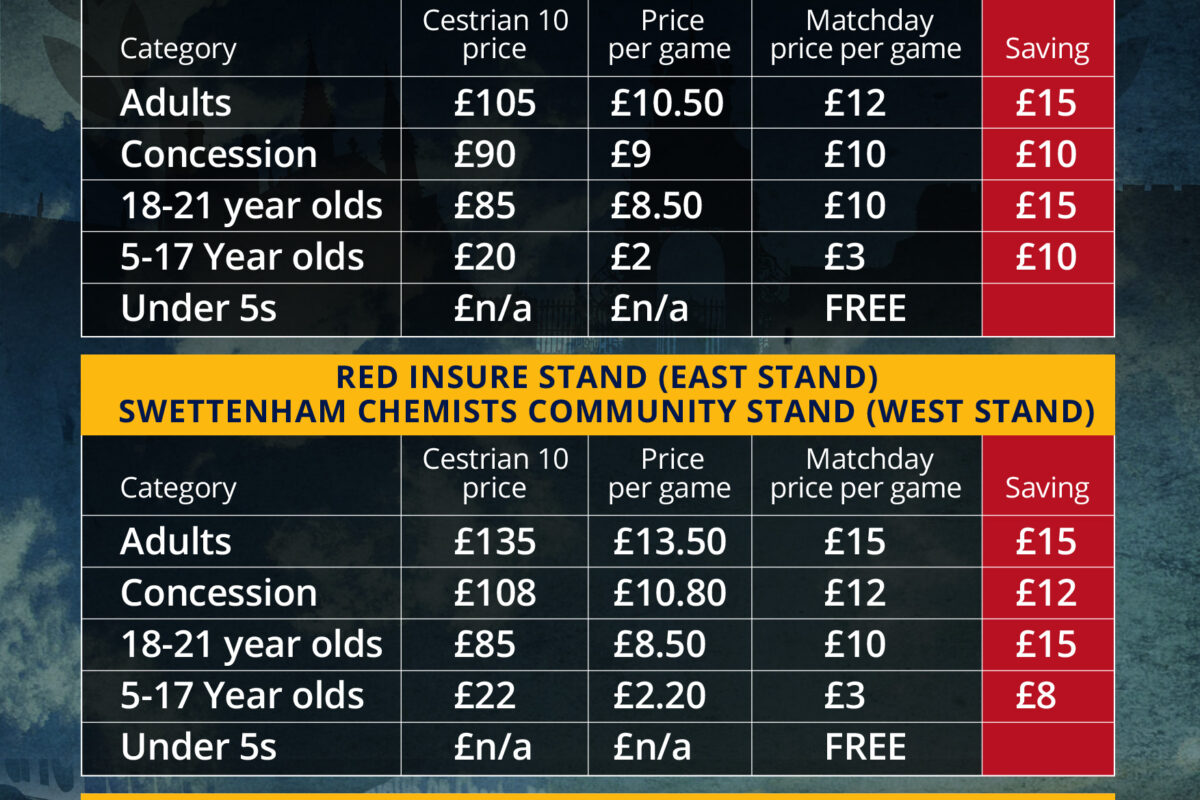 TICKETS | Cestrian 10 is officially launched for 2018/19!
Chester FC have today launched the 'Cestrian 10' ticket, which allows fans a ten match ticket selection if they were unable to commit to a full season ticket.
CLICK HERE TO DOWNLOAD THE CESTRIAN 10 FORM
Fans will able to choose 10 matches between the 30th October and the 22nd April at a discounted rate with the Cestrian 10 Ticket purchase.

Prices start from just £20 and this year we've also included an opportunity for Legends Lounge members to take advantage of the Cestrian 10 Ticket offer.
Jeff Banks, Director of Fan Engagement, was delighted to be able to announce the news, "The Fan Engagement Working Group (FEWG) have been working on the 'Cestrian 10' plan for a good few months now, and we believe this represents a great opportunity for those who were unable to commit to a full season ticket.
"They will now be in a position to help their club financially, and more importantly be able to show their support and take advantage of the discounted price as we approach a critcial time of the season. I'm sure that this would make a fantastic Christmas present and call on as many fans as possible to back the scheme."
Cestrian 10 Tickets will be available for purchase in the Chester FC Ticket Office from Tuesday 23rd October – please visit us, or call 01244 371376 on Tuesday onwards to secure your Cestrian 10 Ticket!