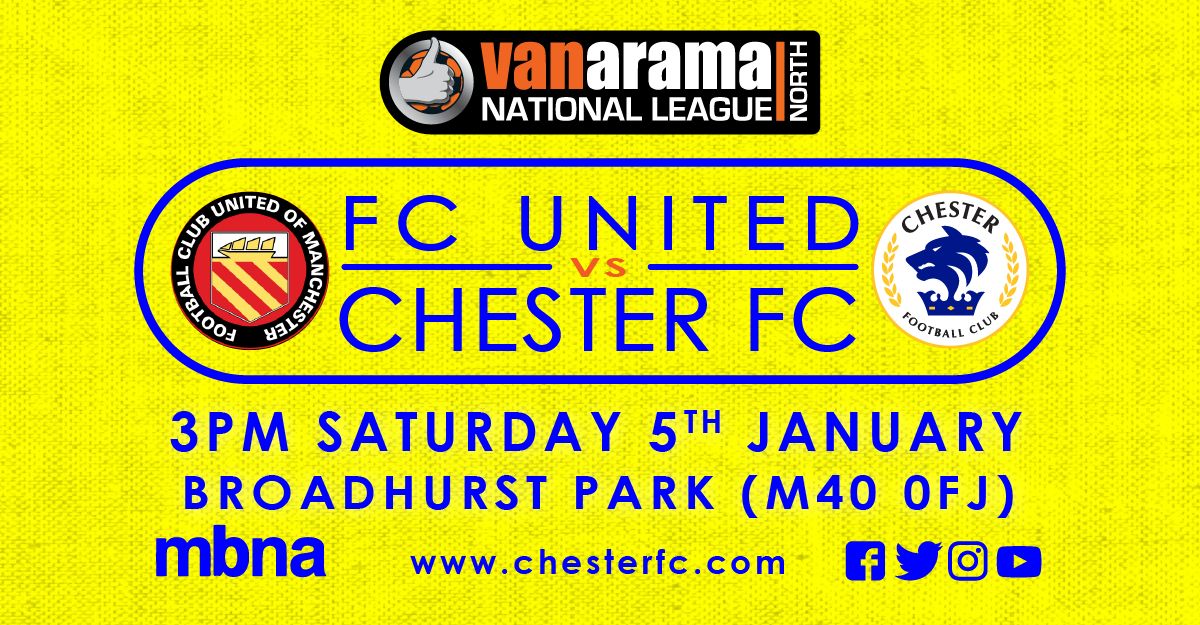 TICKETS | FC United (a) remaining tickets now available at turnstile tomorrow!
Ticket sales at the Swansway Chester Stadium are now no longer available for tomorrow's match vs FC United.

However, we can confirm that tickets will be made available on the day of the game at the away turnstile before the match.
Please note, the remaining tickets are standing only.
Ticket prices are:
Adults        £12
Over 60s      £7
Under 18s    £3
Carer          FREE
We'd like to thank FC United for their assistance in being able to provide this service to our fans. See you tomorrow!
Supporters should not park on St Mary's Road or Nuthurst Road and the streets off these 2 roads. There is secure parking for £3 at St Matthew's RC High School, Nuthurst Road M40 0EW or on street parking is available on Lightbowne Road near to the ground entrance.
Public Transport
For those travelling by public transport there is comprehensive information at: http://www.fc-utd.co.uk/travel_hub.php