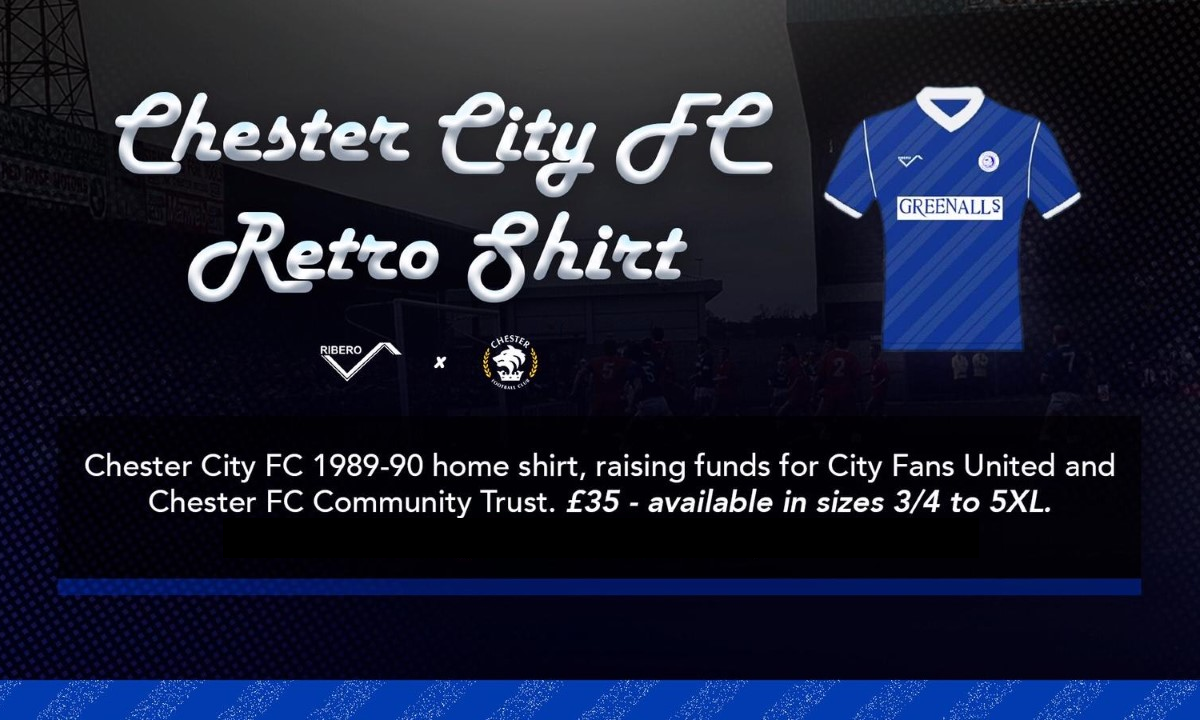 UPDATE | 1989-90 Retro Shirts delivery dates delayed
Chester FC has been informed delivery of the 1989-90 retro Chester City shirts has been delayed.
Pre-orders for the retro shirts closed on 31st May and the club was advised the lead time would be 4-6 weeks.
Having contacted the manufacturer Ribero for an update, we now expect to receive the shirts in the week commencing 3rd August.
Ribero have apologised for the delay and stated it is due to their manufacturing operation operating on a third of its production capacity owing to the current social distancing requirements in the UK and additional challenges presented by Covid-19 around the purchase of raw materials.
We understand this will be disappointing news for those who have purchased the retro shirts and if you have any concerns please email jim.green@chesterfc.com.
As soon as the club has a further update we will communicate this.
Thank you to everyone who pre-ordered a retro shirt. In total 290 orders were received, raising £4,000 to be shared between City Fans United and Chester FC Community Trust.