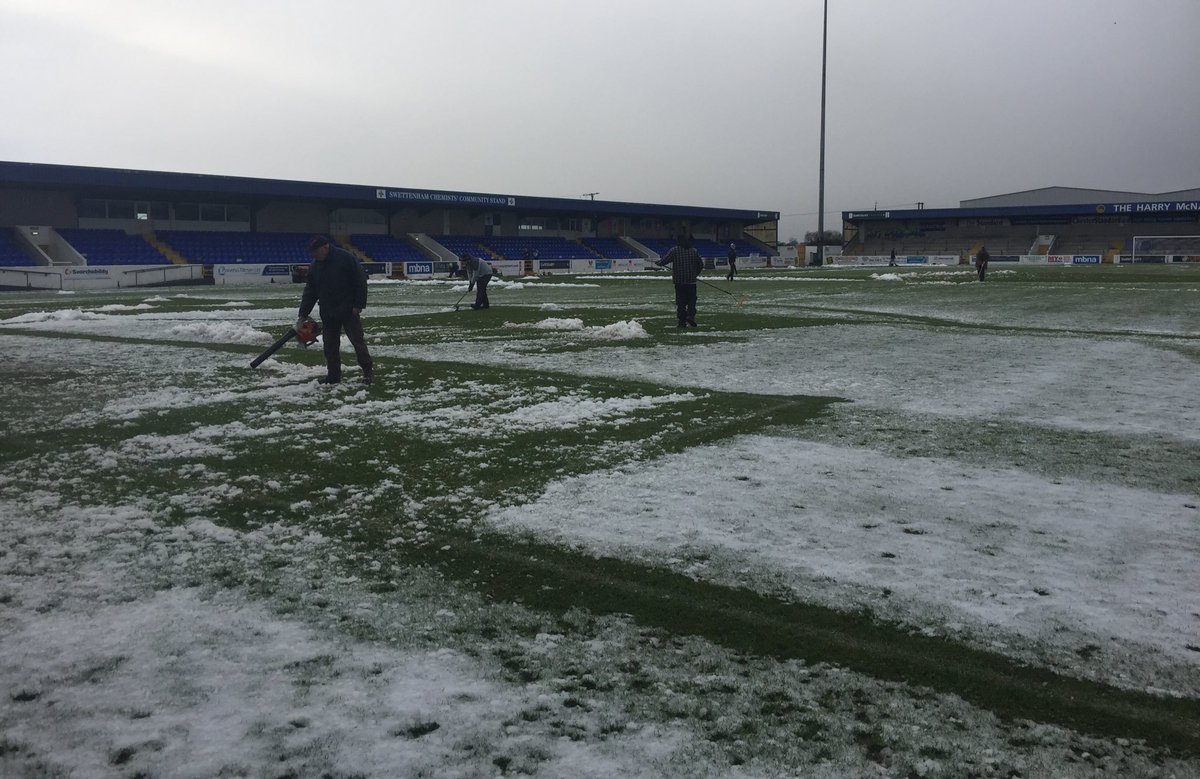 VOLUNTEERS NEEDED | We need your help to clear the snow!
Whilst today's pitch is perfectly playable, we require some volunteers to come down to the Swansway as soon as possible to help us brush surface snow off the grass.
To clarify, covers were not put on the pitch overnight as frost covers would have waterlogged the pitch with the weather conditions.
Picture: Groundsman Michael Barrow, CEO Mark Maguire and our incredible volunteers are working hard to clear the surface snow.