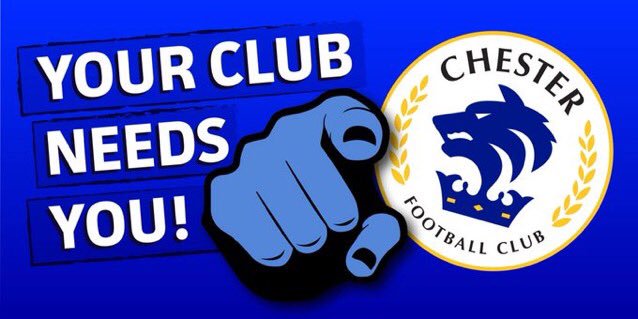 VOLUNTEERS | Your Club Needs You!
Chester FC are running two stadium maintenance days over the summer and we need your help. 
The events will take place at the Deva Stadium on the following dates:
Thursday 23rd June from 10am to 4pm
Saturday 2nd July from 10am to 4pm
The work will include:
Construction of marquee outside the Blues Bar
Weed clearing
Grass cutting/strimming
Painting – various walls and doors
Site cleaning/litter picking
Seat cleaning
It would be helpful if those attending could bring any relevant tools such as mowers, spades and buckets. The Club will provide bags and paintbrushes/rollers.
There will be some food and drink provided dependent on numbers. If you are able to assist on either day for an hour or even a full day then please email adam.langan@chesterfc.com. We really appreciate your support!