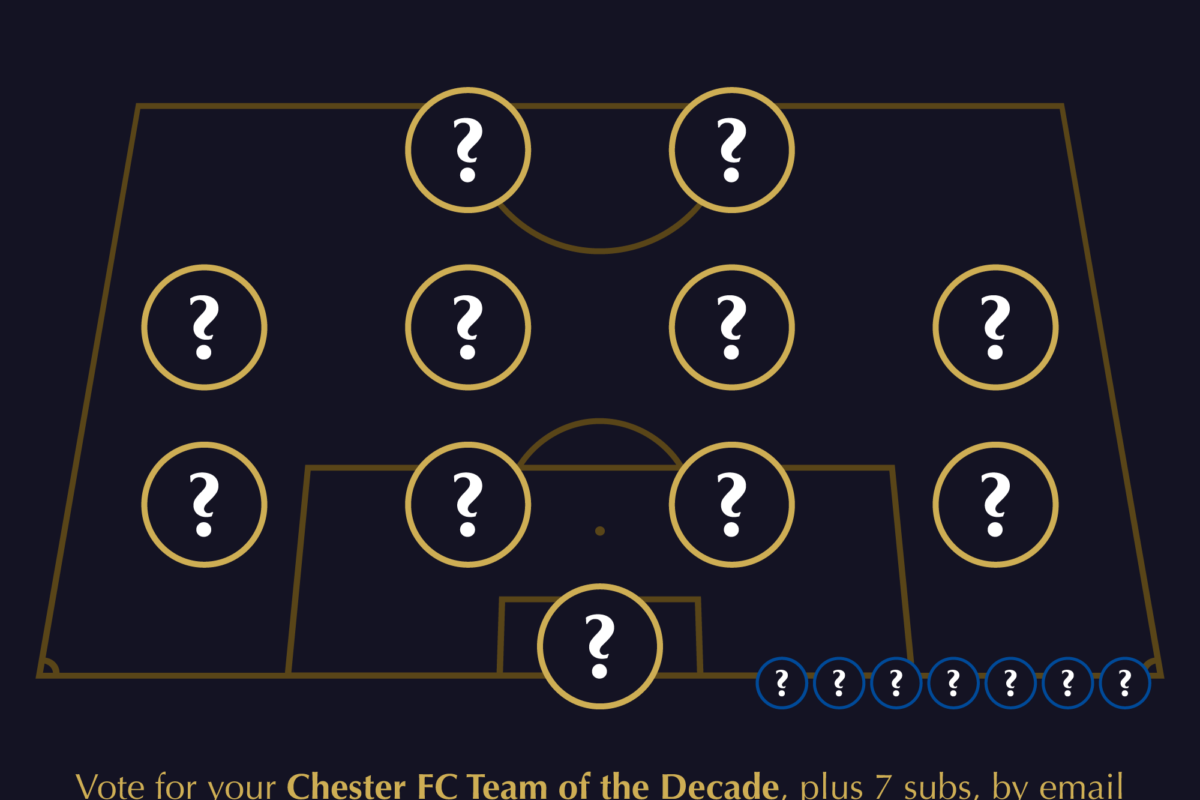 VOTE NOW | The Chester FC Team of the Decade!
We've decided to start our (at least) three week spell without any football by opening up voting on a CFC Team of the Decade!
Clubs chose to do this in the New Year, as the last decade came to an end. However, with it being a week over ten years since Chester City went out of business and the phoenix club rose from the flames – we wanted to mark it by looking back across the best of our first ten years.
There's no nominees, no suggestions, YOU have all the power to pick your team!
A few rules…
You should email your full squad of 18 to media@chesterfc.com by Thursday 19th March, 7pm.
Our formation is strictly 4-4-2. Mike Bassett would be proud. Send your team with the positions also noted down for each player. (GK, RB, CB, CB, LB, RM, CM, CM, LM, ST, ST, SUBS x7)
Got a cult hero who needs a mention? A good player who there isn't room for in your starting XI? Don't worry – we also want you to send us seven substitutes!
That's all! Once voting closes, we will tally up and then reveal each winner position by position on a daily basis on our TWITTER ACCOUNT.
A reminder, that's Thursday at 7pm to get your emails in. Go go go!