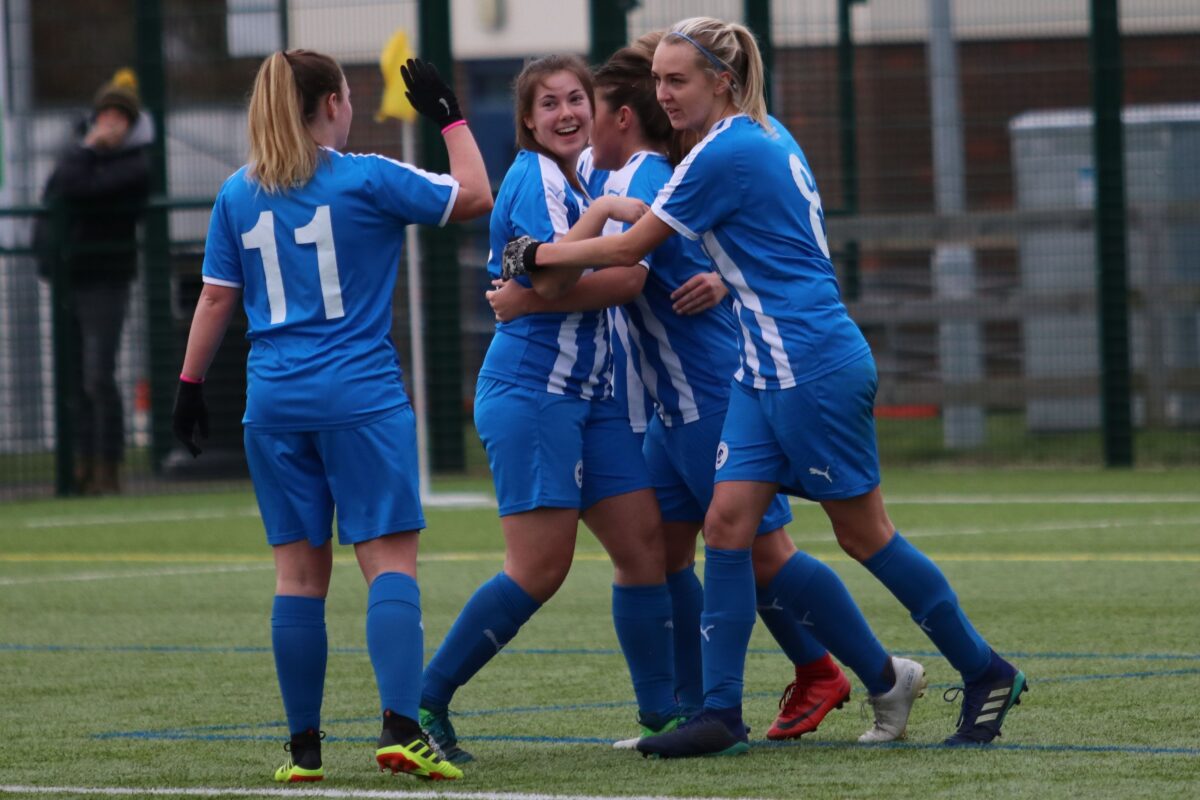 WOMENS | Chester FC Womens team to play at the Swansway this Sunday!
This Sunday, (10th February) Chester FC's Womens team will play their North West Counties Argyle Cup tie at the Swansway Chester Stadium!
The Cup game will kick off at 2pm, with Extra Time and Penalties available if needed in the home tie with Northwich Vixens.
Entry to all spectators is FREE – however a donation bucket will be at the turnstile, with every penny raised aiding the Womens setup.
Ahead of the tie, Manager Dean Vian said: "We are, as ever, delighted to be able to play our cup tie on the pitch at the Swansway.
"It gives the players and also us as staff a real boost, any support also really helps us. We are very grateful to the club for allowing us to play here, and hopefully we can score some goals and go through to the next round and get some interested fans down to the ground."
We hope to see you here on Sunday!
Please note, refreshment kiosks will not be open at the stadium. You are more than welcome to bring your own!