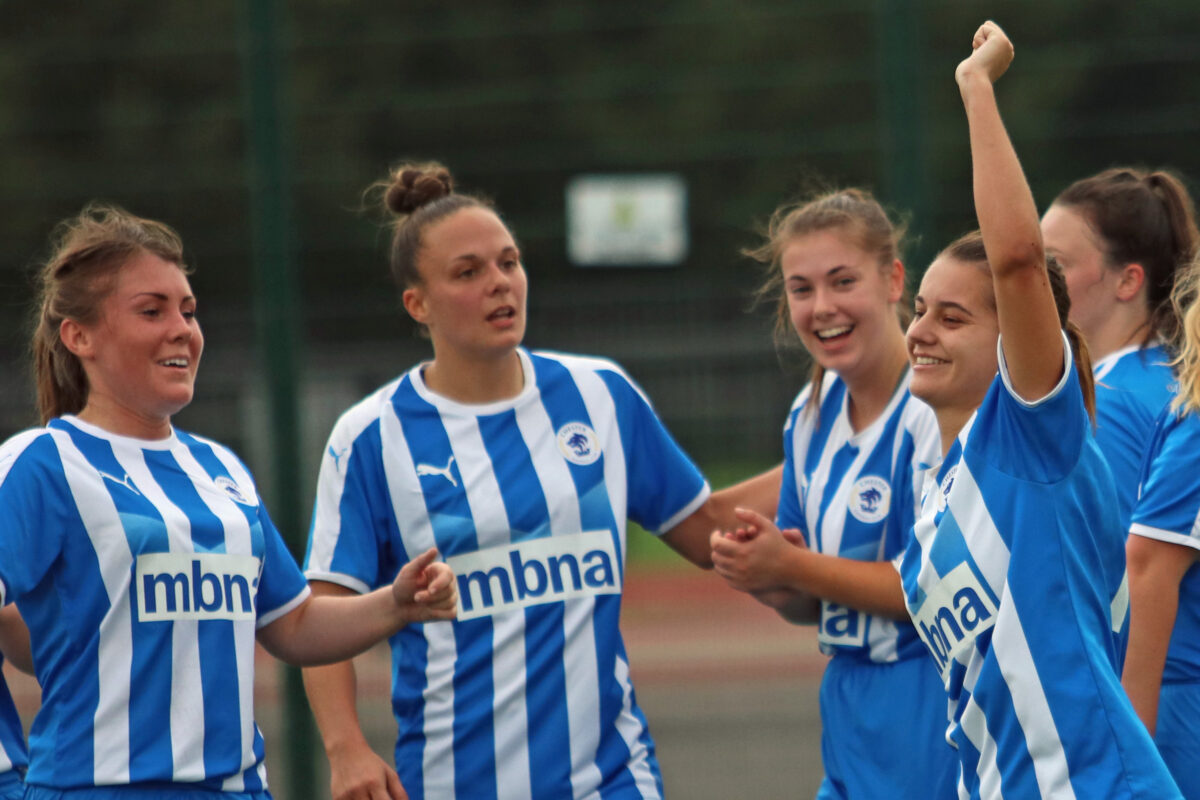 WOMENS | Double header at the Deva this Sunday!
The Deva Stadium is hosting a Chester FC Women's double header this Sunday as part of the FA's Women's Football Weekend.
The first FA Women's Football Weekend aims to encourage as many people as possible to attend a women's football match.
Highlights include a Merseyside Derby at Anfield and a North London clash at the Tottenham Hotspur Stadium, and Chester FC is proud to demonstrate its commitment to women's football with both the U18s and women's team in action at the Deva Stadium.
The U18s, who top the Cheshire Women's Youth Division, take on Vale Juniors Congleton at 12 noon in a behind closed doors fixture before Chester FC Women face Ashville in the first round of the Cheshire FA Ladies Cup at 3pm.
Spectators will be able to enter the ground from 2pm and admission is free, although donations towards the costs of running the club's women's section are welcome.