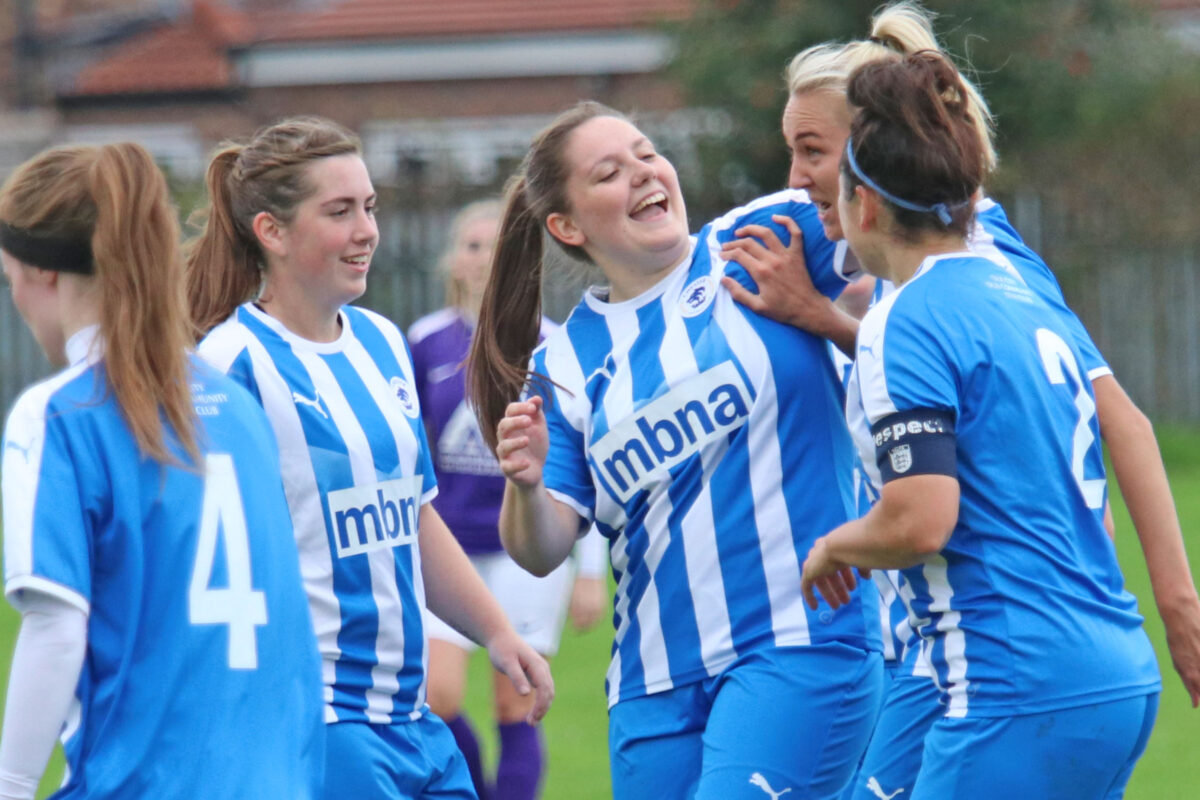 WOMENS RESULT | City of Liverpool 0-8 Chester FC Womens
Yesterday Chester FC Women were victorious away at City Of Liverpool – running out 8-0 winners.
FT| Back to winning ways 🔵⚪️@COLLadiesFC 0️⃣ – @CFCWomens 8️⃣

Debut goals 👍🏻
2nd Debut goals 😁
Set Piece goals 👊🏻
Long range goals 🔥

1st 3️⃣ points in the @nwwrfl league

Not a bad day at the office 👌🏻#WeAreChester

— Chester FC Women (@CFCWomens) September 16, 2018
Manager Dean Vian had this to say following the win: "I was delighted with the performance overall – especially in the second half where we changed the shape to challenge the players.
"We scored some great team and individual goals which was pleasing to see."
Keep up to date with all the latest happenings from the Womens Team on their Official Twitter Account!
Photo: Alison Greenwood.