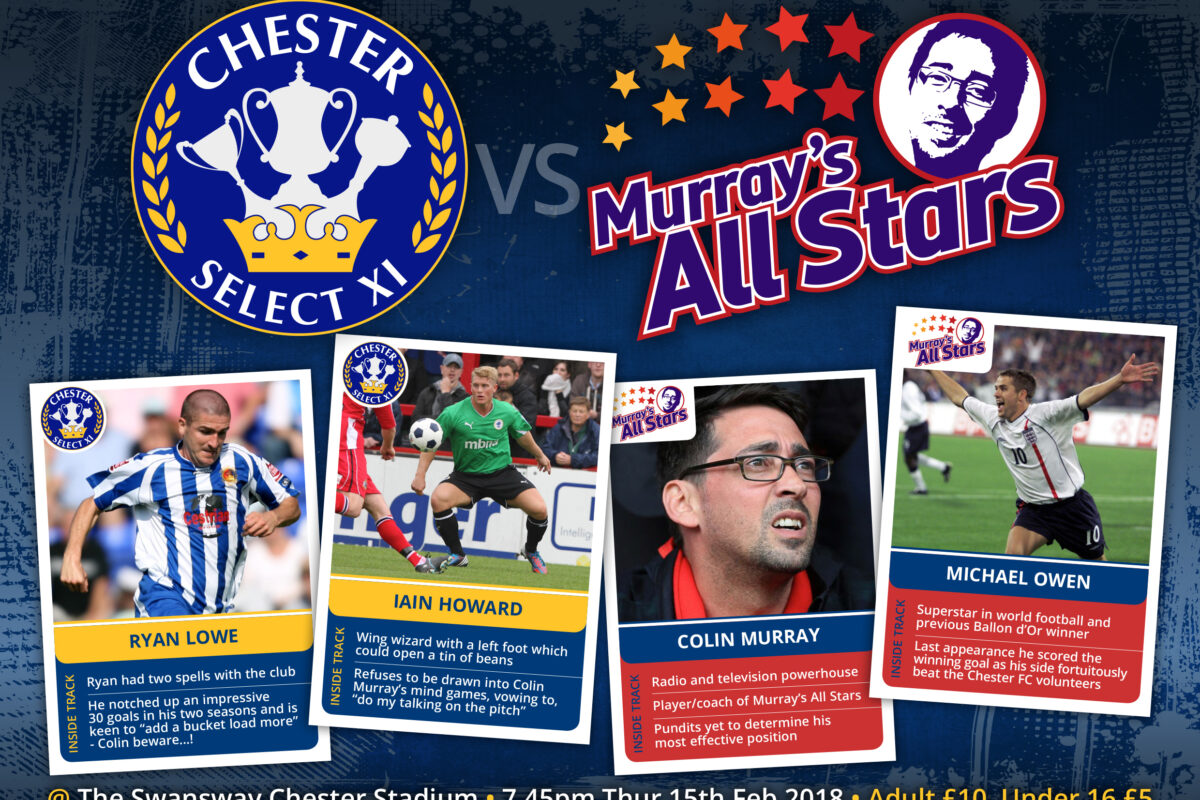 ALL STAR GAME | Rush signs up for big match!
Controversy has struck the Chester Select v Colin Murray's All-Stars match just 48 hours from the big occasion that takes place at the Swansway Chester Stadium, on Thursday night (kick off 7.45pm)
The All Stars had former Chester City FC manager & Everton captain, Kevin Ratcliffe in the dugout as their manager, however there has been a fresh twist in the management set up following news that Director of Football, Colin Murray, has tonight confirmed the signing of former Chester FC & Liverpool striker, Ian Rush to line up for the All Stars in the big game!
Murray said, "I'm delighted to have captured the legend that is Ian Rush, and he will be lining up alongside another former Liverpool legend, Michael Owen in what is a unique and historic occasion being played under the Chester FC lights. To have two of Liverpool's record goalscorers on the same team is just absolutely phenomenal and this is going to be a treat for everyone going to this match!"
Not everyone is impressed with the news of the signing though, and All Stars manager Kevin Ratcliffe has sensationally quit as manager of the All Stars and has now decided that he will take up a position on the management team on the Chester Select side instead. The former Wales international captain, said "There is no way in this world that I'm going to manage a team with those two reds playing in it, no chance at all!"
The news that Ratcliffe has defected to the Chester Select bench has infuriated Murray, and has now installed Rush as the player manager of his All Stars team in place of the former Toffee, "What can I say, he has made his decision and I'm sure he'll live to regret it – once a Blue, always a Blue hey! Apart from when he played in his red Wales top of course!!
Tickets for the game are still on sale at Chester FC's Ticket Office at the Swansway Chester Stadium or by calling 01244 371376 between 10am-4pm Wednesday & Thursday. It is pay on the night too, so fans have got every opportunity to see the game. Over 1000 tickets have sold for the match so far and with this news, there will no doubt be a great demand for remaining tickets and a great crowd on the night.