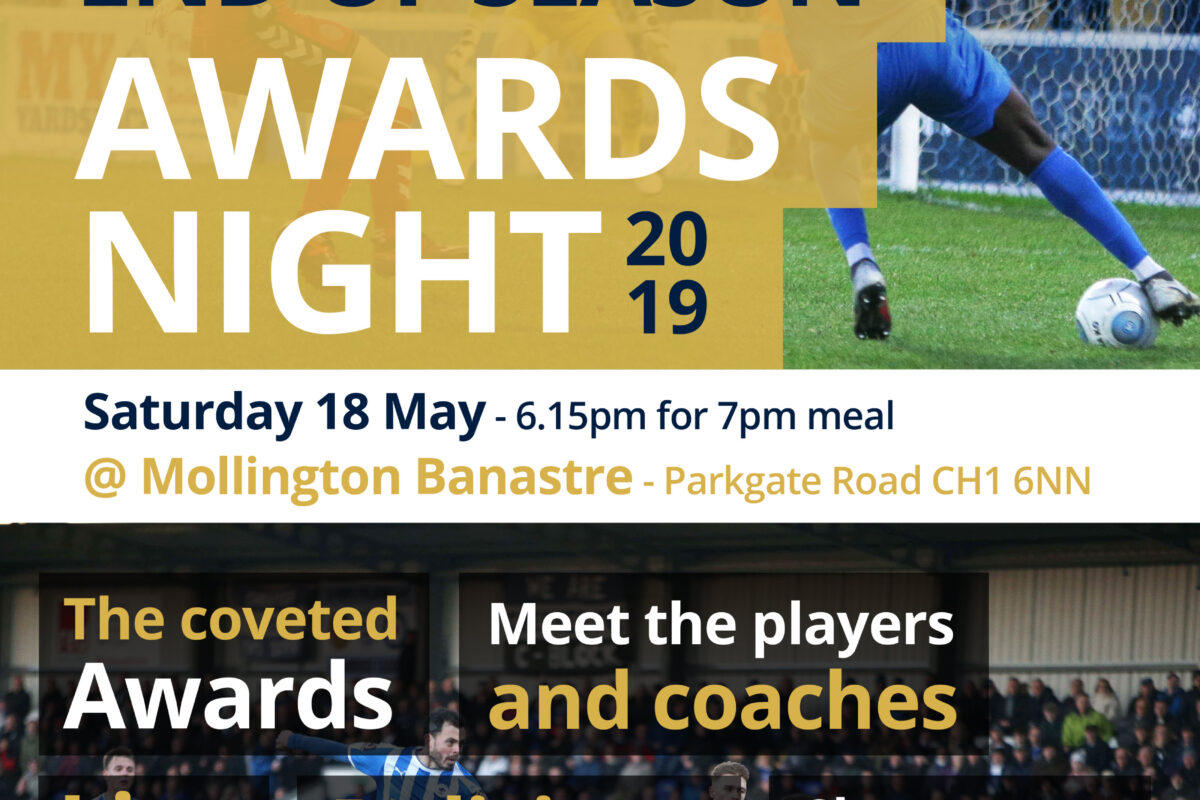 AWARDS | End of Season Awards on Saturday 18 May!
The Chester FC End of Season Awards are taking place on Saturday 18th May!
The Evening event will take place at the Mollington Banastre on Parkgate Road with live music from local band Chasing Shadows, champagne reception, three course meal, and – of course – our eagerly anticipated awards to be handed out.
Tickets are priced at an excellent bargain of £30 per person which includes all of the above – and you can download and print a booking form to get your tickets.
CLICK HERE TO DOWNLOAD THE AWARDS NIGHT BOOKING FORM!
You can also call the ticket office Monday-Friday 10am-4pm on 01244 371376 or pop into the Stadium (CH1 4LT) to buy them.