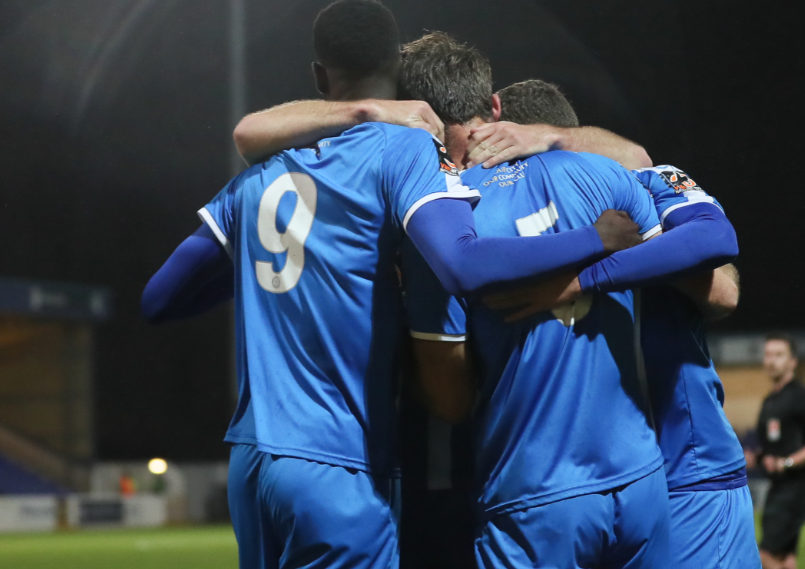 BACK IN TIME | Retro theme for Darlington game on 1 December!
Chester FC will be going back in time on December 1st when they take on old League rivals Darlington in the National League North encounter at the Swansway Chester Stadium.
A 'Retro' theme has been declared for the day of the game, by the club's Fan Engagement Working Group.
The theme includes admission prices that reflect prices back in the day, with Adults admission reduced to £10, Concessions £5, and Under 18s £1 with under 5's free. The prices will apply to all parts of the ground.
Jeff Banks, director of Fan Engagement has called on fans of both sets of clubs to take part, "The FEWG have been working hard to bring some quality themes to matchday this season and given we used to enjoy some great Football League matches with Darlo, we thought this was an ideal opportunity to bring back the past for a day!'
Matchday will take on a unique feel, with a retro matchday programme, some fantastic prizes for our half time entertainment thanks to Buy Clever Stuff, and deals to be had in the Blues Bar and in the kiosks too.
Banks also wants fans to wear their old shirts for the match too, "We want fans to dig out their old Chester and Darlington tops for the game, let's have a bit of fun with it!"
"As we're going back in time, I'd also like to ask fans to bring someone who hasn't been to a game in the last few years to the Swansway on the 1st December. We need roughly an extra 300 on the average attendance to make this work so I ask everyone to do their bit!"
Season Ticket holders will also benefit on the day with a £5 discount on purchases in the club shop on the day of game up to 3pm upon production of voucher number 10 in their season ticket book.
There will also be competitions on our social media channels to win tickets for this game too, so lots to look forward to!