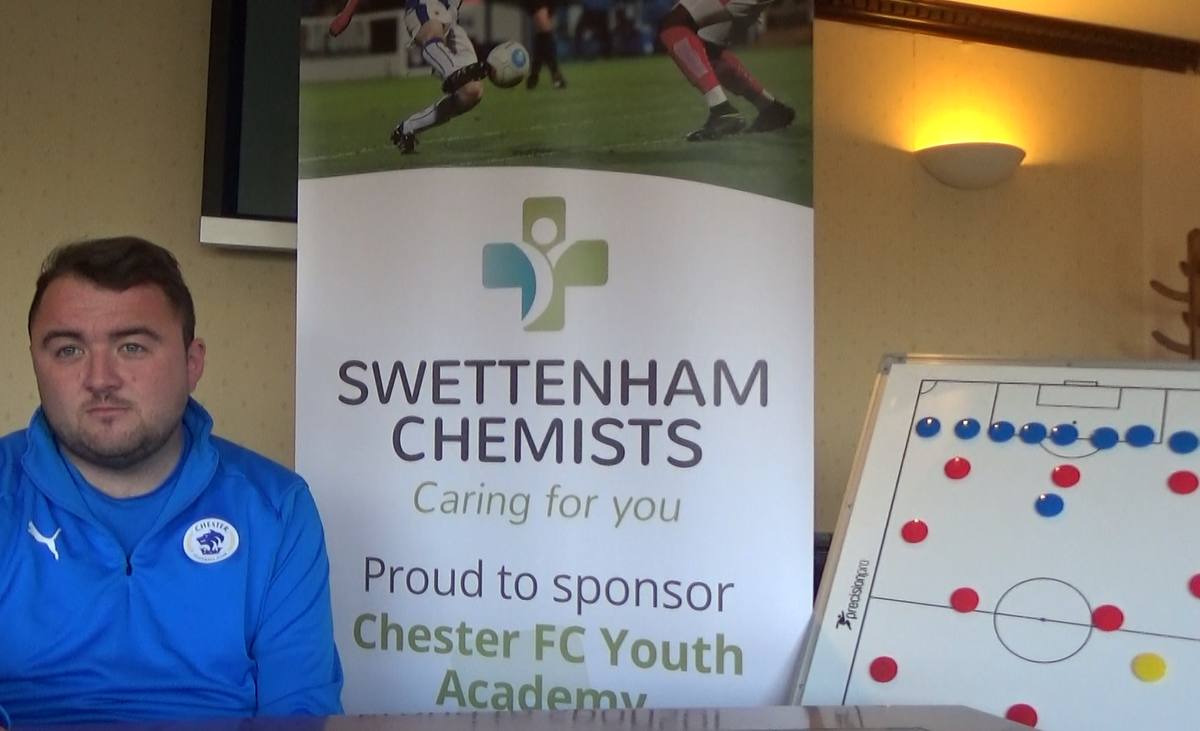 WATCH | Calum McIntyre looks ahead to FA Youth Cup tie at Mansfield
Chester FC Academy Head Coach Calum McIntyre has hailed the FA Youth Cup run an "unbelievable experience" for himself and his players ahead of the Mansfield tie.
McIntyre was speaking prior to Wednesday's trip to face the Stags in the Second Round Proper – the Blues getting here with an incredible five wins in the competition already.
You can watch his full interview below – discussing the journey so far, team news and what to expect from the opposition…
Kick off is 7.30pm at the One Call Stadium on Wednesday, with AFC Bournemouth awaiting the winner in Round Three.
Admission is £3 for Adults and £1 for Concessions.