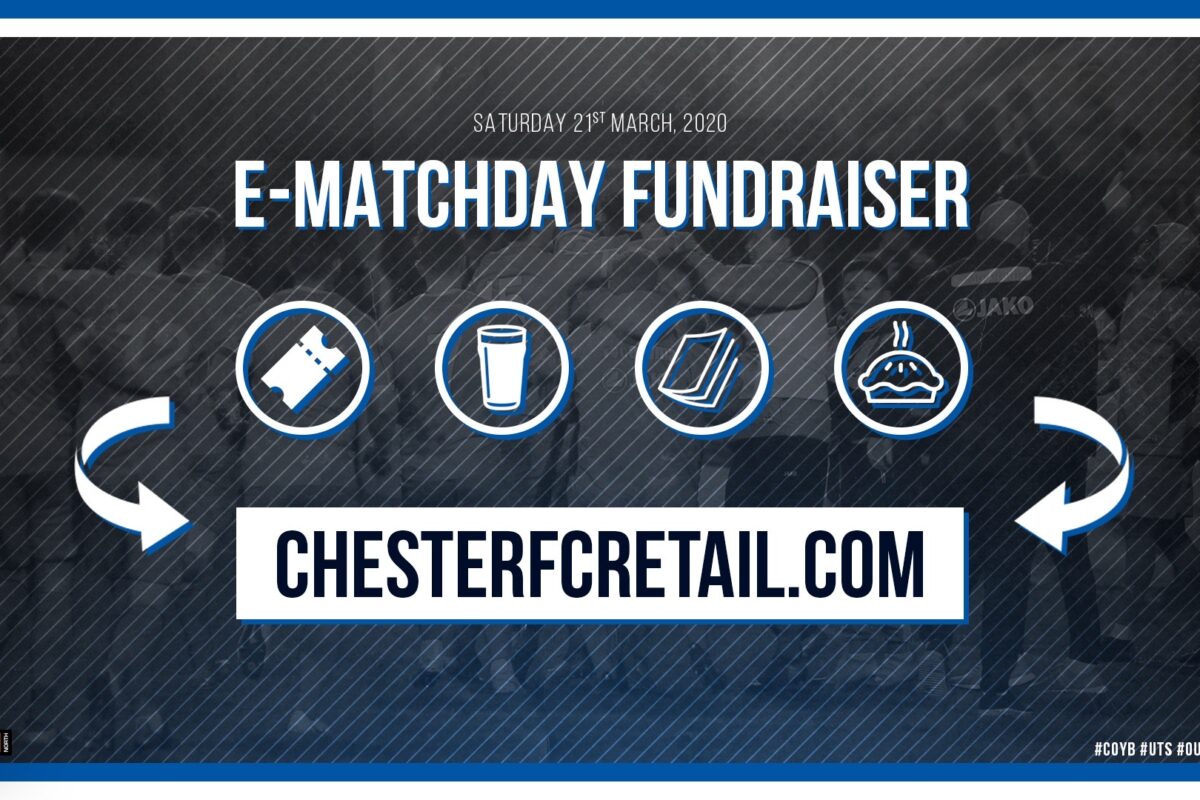 BACK THE BLUES | £2171.80 raised during today's E-Matchday Fundraiser!
Chester FC are delighted to announce that £2171.80 has been raised during today's E-Matchday Fundraiser!
Throughout the day, we were aiming to raise as much money as possible to help the club through the current climate by offering purchases of virtual food and drink, The Cestrian, matchday admission, and the chance to win via Easter Raffle tickets – via the Chester FC Club Shop.
To every single person who donated, took part in the quiz or even spread the word, we would like to say thank you. Your fundraising efforts have been fantastic in such difficult circumstances.
We aim to do another E-Matchday Fundraiser next Saturday, with a live stream of a classic match from 3pm. Stay tuned for more info on that front!
If you still want to donate to the club then CLICK HERE TO DO SO.
In the meantime: stay safe, look after each other, keep smiling and hopefully we'll see you back down the 1885 Arena soon!
We continue to urge supporters to stay up to date with the latest public health advice, available here: https://www.nhs.uk/conditions/coronavirus-covid-19/