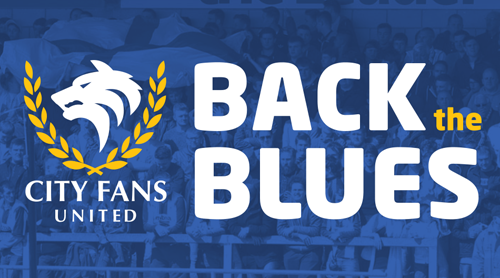 BACK THE BLUES | Wrexham AFC to hold bucket collection
We are pleased to announce that Wrexham AFC have kindly put together a bucket collection at their home fixture on Saturday 24th February versus Aldershot Town at the Racecourse in aid of our current financial challenges.
Wrexham AFC have made the following statement:
"Over recent months the footballing family have faced the harsh reality of life and how difficult it can be to balance the success of a football club both on and off the pitch at National League level. We've witnessed it in all different types of ownership model with various sized supporter bases. As a club Wrexham AFC remembers its dark days under previous ownership and the help and support we got from clubs across the country to help us get the club back on its feet, help that was vital in our survival bid.
"All bucket collection donations are voluntary but we invite supporters to put aside rivalries and do our small bit to help Chester FC overcome this challenge by donating whatever amount you can afford, however small, on the way into the stadium. Your generosity as fans is always amazing and this is another chance to demonstrate it. The derby is always a great atmosphere and what is football without its special games? The Wrexham AFC versus Chester FC is up there amongst the most special games in British Football and long may it continue.
"We can resume rivalries at 12pm on Sunday 11th March as the two sides clash in what promises to be another intense and entertaining 90 minutes of National League football."
Everyone at Chester Football Club would like to thank Wrexham AFC for this sincere gesture and really appreciate their support.