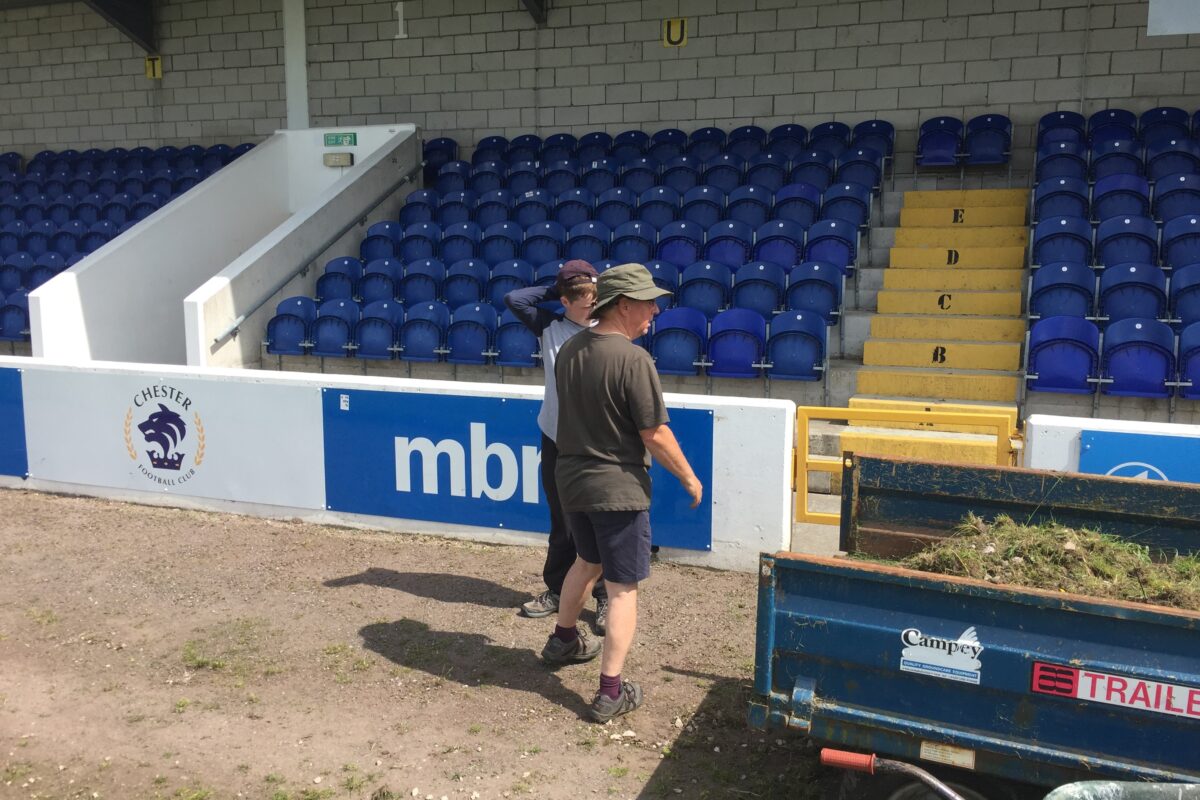 #BlueArmy volunteers are getting involved!
Neil and Matt Avery are two of our #BlueArmy volunteers – and they've been hard at work at the ground today!
Both Chester fans – Neil has been following the Blues since the mid 70's and has been bringing Matt along since we reformed in 2010.
The two East Stand regulars were cleaning up the stands today – as well as working hard with weeding the perimeters of the pitch.
Want to get involved like Neil and Matt? If you have any time available between Monday 3rd and Friday 21st July you can email the club on commercial@chesterfc.com. Simply let us know how much time you can give and the type of work you can do and we will happily welcome you along.
We have also launched our gym kit amnesty. For all those well intentioned fans who have somehow abandoned any exercise equipment whether it be weights, running machines, rowing machines or other related equipment we are looking to provide more on site equipment to supplement our brilliant relationship with Total Fitness in Chester.
Drop your donations down to the ground and they will be gratefully received.
The atmosphere is fantastic around the place at the moment and we're determined to elevate it to even higher levels as we prepare for kick off on the 5th August.