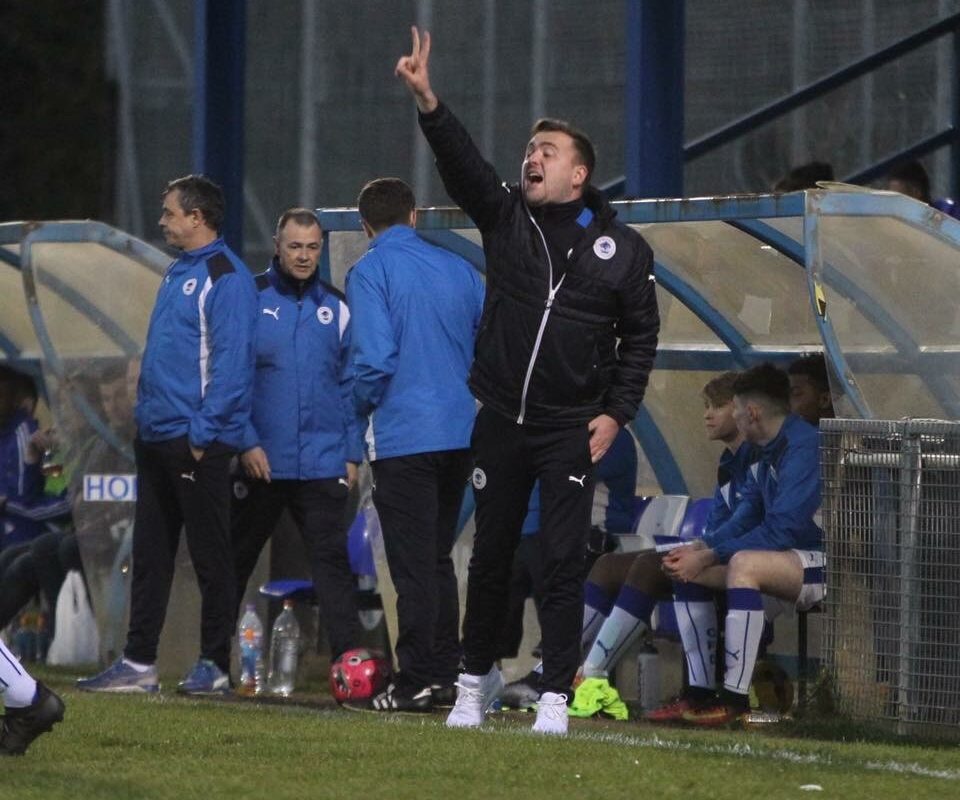 Chester FC Youth Team announce Pre-Season schedule
Chester FC are pleased to announce the below pre-season friendlies for our Youth Team.
This year sees the launch of our new Youth Team Scholarship with details for their pre-season programme also detailed below.
Calum McIntyre's side will travel to Scotland for their annual tour as well as visit Poland for the finals of the Moneygram EU Cup of Nations which will see them take on the winners of competitions in Spain, Holland, Italy, France, Belgium, Germany and Poland on Saturday 5th August.
The North West Youth Alliance Premier Division will commence on Sunday 20th August with the National League Under 19 Alliance set to kick off on Wednesday September 13th.
The Blues will also send a Chester FC XI to face Chester Nomads FC on Wednesday 26th July at the Nomads home ground at Boughton Hall.
Calum McIntyre said: "It's going to be a really busy pre-season for us, particularly with the launch of our new YT Scholarship programme.
"Obviously the new intake are all Under 17s boys which means we pretty much have two programmes running alongside with a few boys involved in both set ups.
"We always enjoy our trip up to Scotland which is a big team builder for the lads. Similarly, there's a real buzz about heading over to Poland which is a real one off opportunity for the lads.
"We've done a lot of planning and preparation during June and can't wait to get started really."
Under 18s Youth Team:
Prestatyn Athletic Under 19s (h)- Sunday 9th July
East Kilbride U20s (a)- Friday 14th July
Dundee United U20s (a)- Sunday 16th July
Morecambe U18s (h)- Saturday 22nd July
Chester Nomads FC (a)- Wednesday 26th July *Chester FC XI*
West Kirby United U21s (a)- Sunday 30th July
Wythenshaw Town U21s (a)- Tuesday 1st August
Moneygram EU Cup of Nations- Saturday 5th August
Irlam FC U18s (a)- Sunday 13th August
Under 17s Scholars
Tamworth FC U18 (a)- Wednesday 9th August
Sunderland FC U18 Development Squad (h)- Wednesday 16th August
Kidderminster Harriers (a)- Wednesday 23rd August
LFC Foundation College (a)- Wednesday 30th August