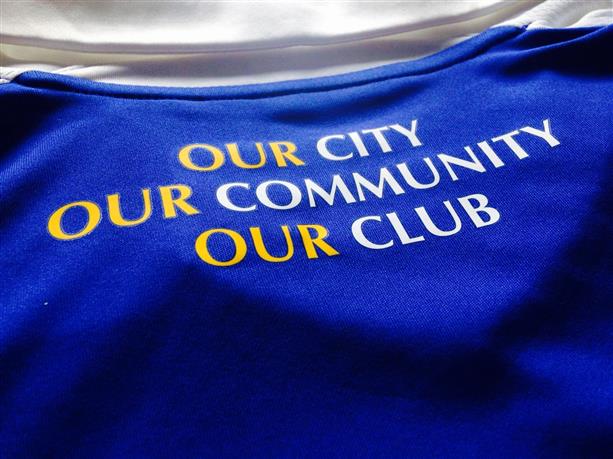 Blues donate 59 shirts to charity
Following an appeal made last month by the football club to donate shirts to charity, we have handed over 59 shirts to the Open Arms Charity thanks to all your help.
CFU Secretary Marion Needham handed over 59 football shirts to Bill Barrington from the Open Arms Charity.
This included an assortment of Chester FC shirts and Chester City FC shirts, some international shirts and a variety of club shirts including a David Beckham shirt from LA Galaxy and a Mario Ballotelli shirt from Manchester City.
They will shortly be on their way to the Eldoret Orphanage in Kenya and before long we will probably see a team turning out there in Chester FC shirts.
Thanks to all who supported this very worthwhile project!