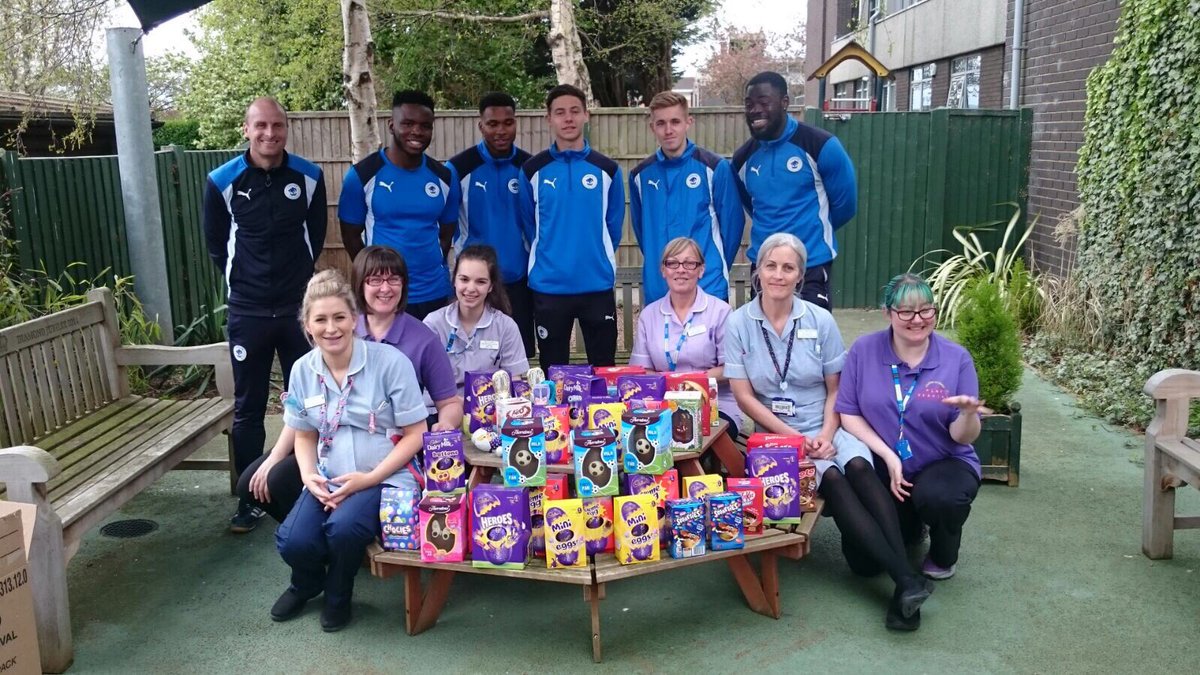 Blues visit Countess of Chester with Easter treats
Chester FC manager Jon McCarthy and members of his squad delivered a selection of Easter treats to the Countess of Chester Hospital on Thursday.
Generous donations to the club's annual Easter Egg appeal from supporters and members of Full Circle Martial Arts Centre in Saltney were delivered to the children's ward as well as to older patients.
James Alabi, James Akintunde, Kane Richards, Matty Waters and Kieran Evans handed over the chocolate eggs to show the club's support for those spending Easter in hospital and the doctors and nurses caring for them.
Jon McCarthy said: "Our supporters have again ensured the Easter Egg appeal was a great success and it was our pleasure to be able to visit the hospital and hopefully spread a little cheer to the boys and girls on the children's ward.
"I'm sure it can be a very difficult time for the children and their families, but the nurses and staff on the ward do an incredible job of looking after them and the visit really brought that home to me and the players.
"On behalf of the club, we would like to thank our friends at the Countess of Chester Hospital for allowing us to visit and our fans for getting behind the appeal."