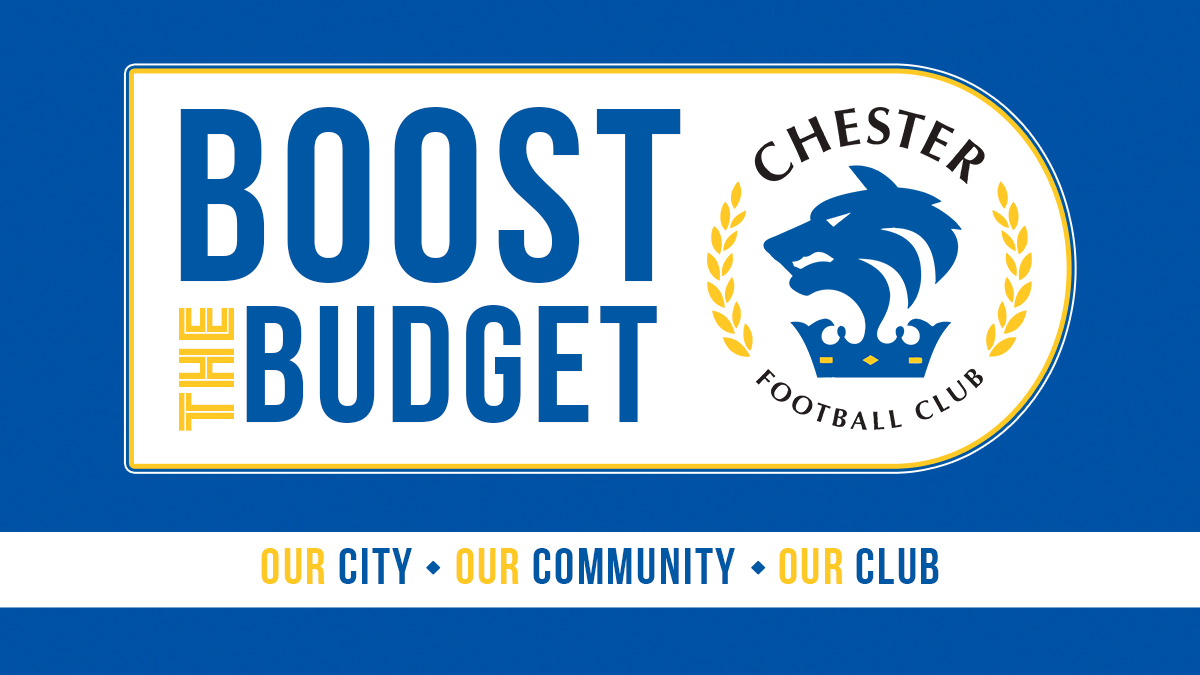 BOOST THE BUDGET | A message of thanks from the Board of Chester FC
Your achievement in this year's Boost The Budget campaign further demonstrates what makes Chester FC such a unique and special football club.
In setting the ambitious target of raising £100,000 for this season's first-team budget, the Board was very aware of how significant a contribution our incredible fans make year after year to support the club.
This has been especially true over the course of the past 18 months as we have faced up to the challenges of the pandemic and two interrupted campaigns.
The support you have given has ensured we have been able to navigate through these challenges and remain financially stable, although the ongoing uncertainty creates difficult conditions for football clubs.
Like you, we want our club to be successful on the pitch and Boost The Budget is central to this ambition.
Your pledges and donations provide the Board and the managers with greater confidence when planning for the season, helping us retain and attract players who we believe will give us the best possible chance of being competitive.
As football fans we know nothing can be guaranteed, but Boost The Budget is an opportunity for us as supporters to contribute directly to what happens on the pitch and hopefully make the difference in what is a hugely tough division.
The collective efforts of everyone who contributed to Boost The Budget for 2021/22 should not be underestimated in what remain very challenging times for many.
We received a high volume of pledges and donations on Friday as this year's campaign approached the finishing line and hope to be able to announce the final total raised on Tuesday.
You can of course make one-off contributions or set up pledges during the season if you wish to do so, but for now we would like to reiterate our thanks and appreciation once more for Boosting The Budget.
Up the Seals.