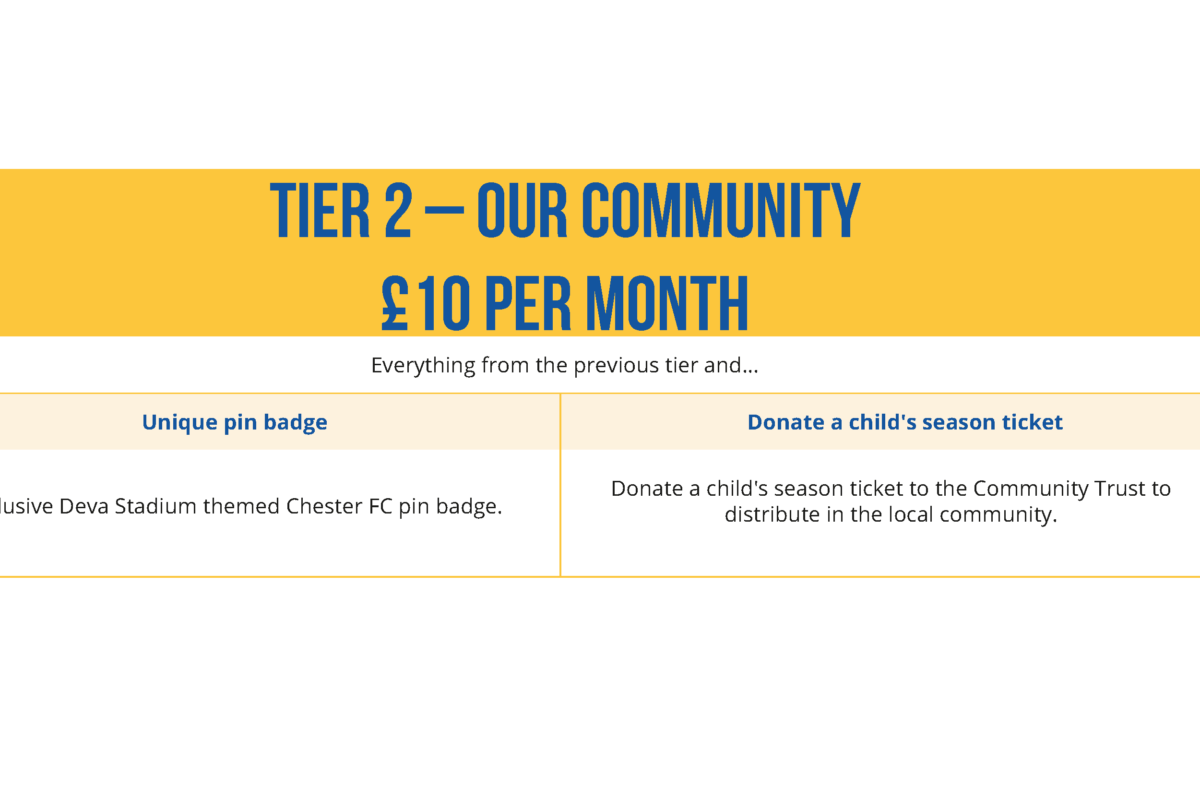 BOOST THE BUDGET | Claim some fantastic rewards when you pledge to BTB!
Last Wednesday, we launched the Chester FC Boost the Budget scheme for 2022/23!
We are aiming for #Target75k and in our first update it was confirmed that we have already passed £58,000 thanks to you continuing your Direct Debit pledges from last season – incredible support!
Remember, with your pledges you are not only making a direct difference to our playing budget, you also can claim some fantastic rewards! Today, we wanted to look closely at Tier 2…
Tier 2 – Our Community
Pledging just £10 per month puts you in the Our Community category. As well as earning everything from the Tier 1 category (see the tiers below) you will also be entitled to…
An exclusive pin badge (below). Based on the design of our home, the Deva Stadium, wear your exclusive pin badge with pride as we celebrate our 30th year down the Deva!
Donate a child's season ticket. You will be directly responsible for enabling us to donate a season ticket back into the community – your pledge will help inspire the next generation of Blues supporters!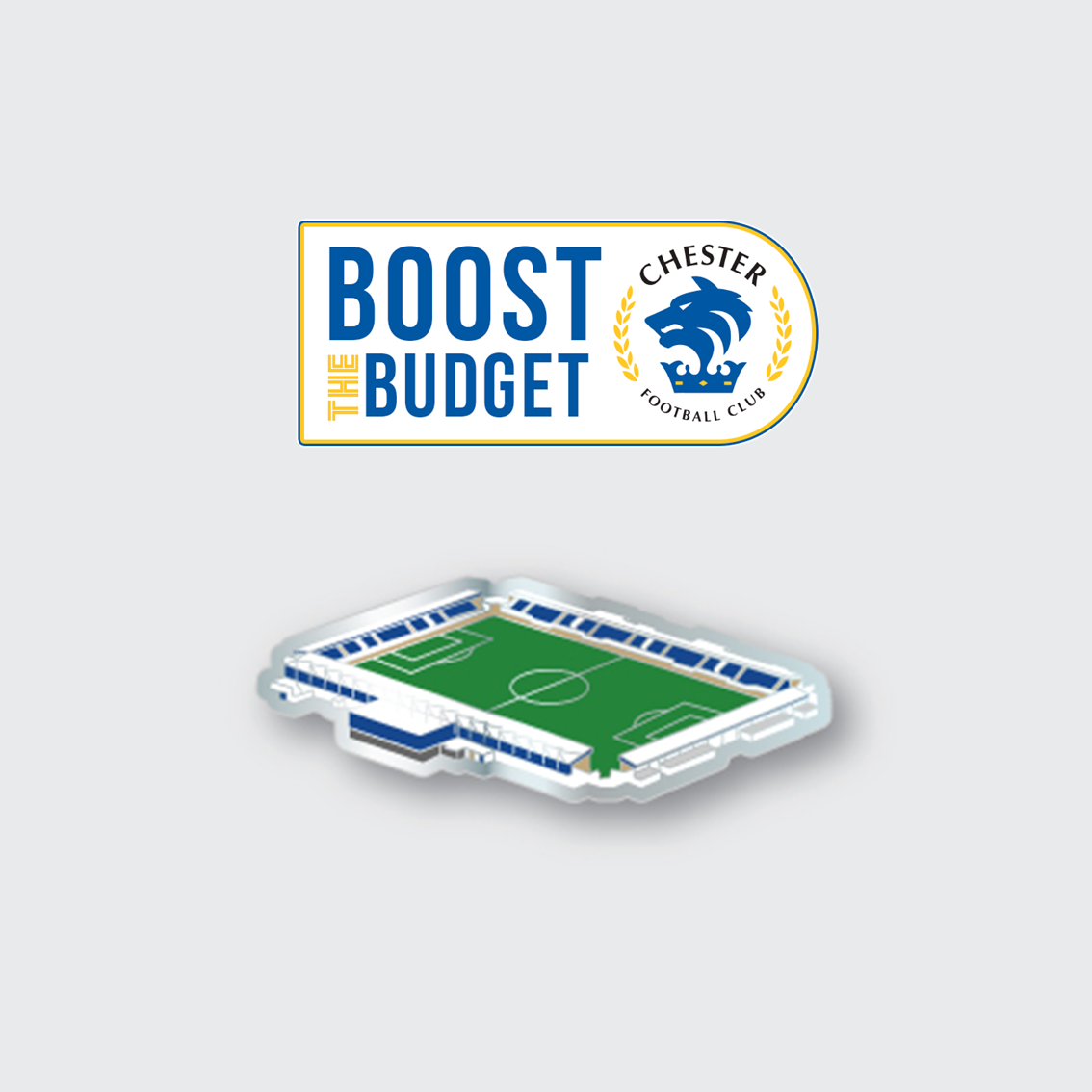 Don't miss out on our exclusive rewards for 22/23 – pledge to Boost the Budget today and help us beat #Target75k!
Our next update is this Friday and will feature donations made through bank transfer and PayPal. Stay tuned to our social channels!