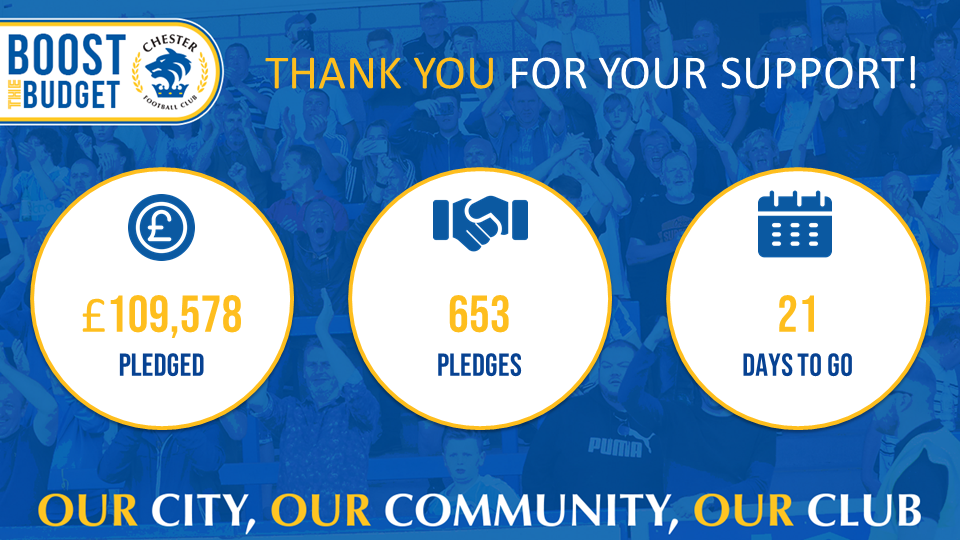 BOOST THE BUDGET | Our latest update after four weeks
Four weeks ago, Chester Football Club launched Boost the Budget, the most ambitious fundraiser in the club's history which aimed to raise £100,000 for next season's first team budget over a seven-week period.
Boost the Budget sought to give our management team the certainty they need about their playing budget in 2020/21, giving Chester FC the best chance of hitting the ground running next season.
After smashing past our £100,000 target on seven days ago, our latest update is as follows…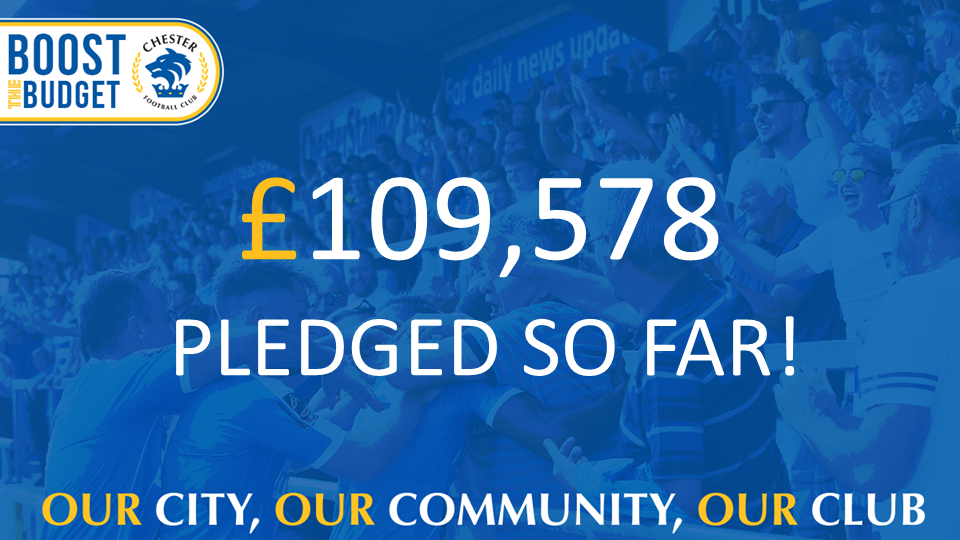 Thank you for your support, let's keep driving this number up!
There are still loads of reasons to contribute, either via one-off donation or direct debit.
Our tiered reward scheme has been incredibly popular, giving fans special rewards for their contributions.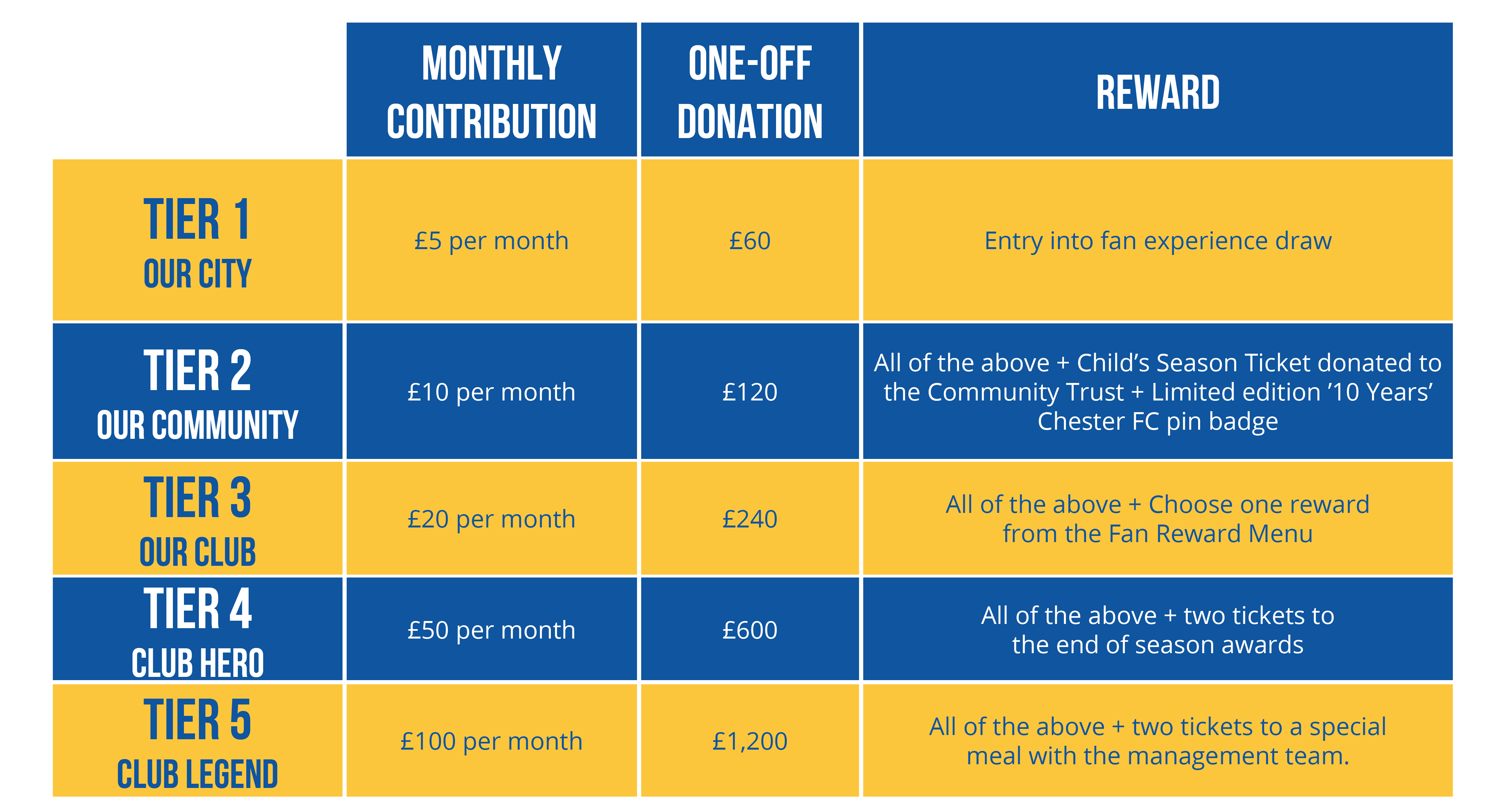 There are five tiers of Boost the Budget rewards available for those committing to contribute above £5 per month (or equivalent one-off payment) to our playing budget.
The tiers are: Our City, Our Community, Our Club, Club Hero, and Club Legend – and each tier brings additional rewards as you raise your contribution.
We have lots of entries into our Fan Experience draw for those pledging £5 per month and above, whilst those pledging £10 and above get a limited edition '10 Years' pin badge.
Exactly ten years to the day from our first match following reformation, a friendly game at Colwyn Bay, we are delighted to reveal the design of the badge you will get your hands on for your pledge!
If you haven't already, get pledging!
Our City, Our Community, Our Club.