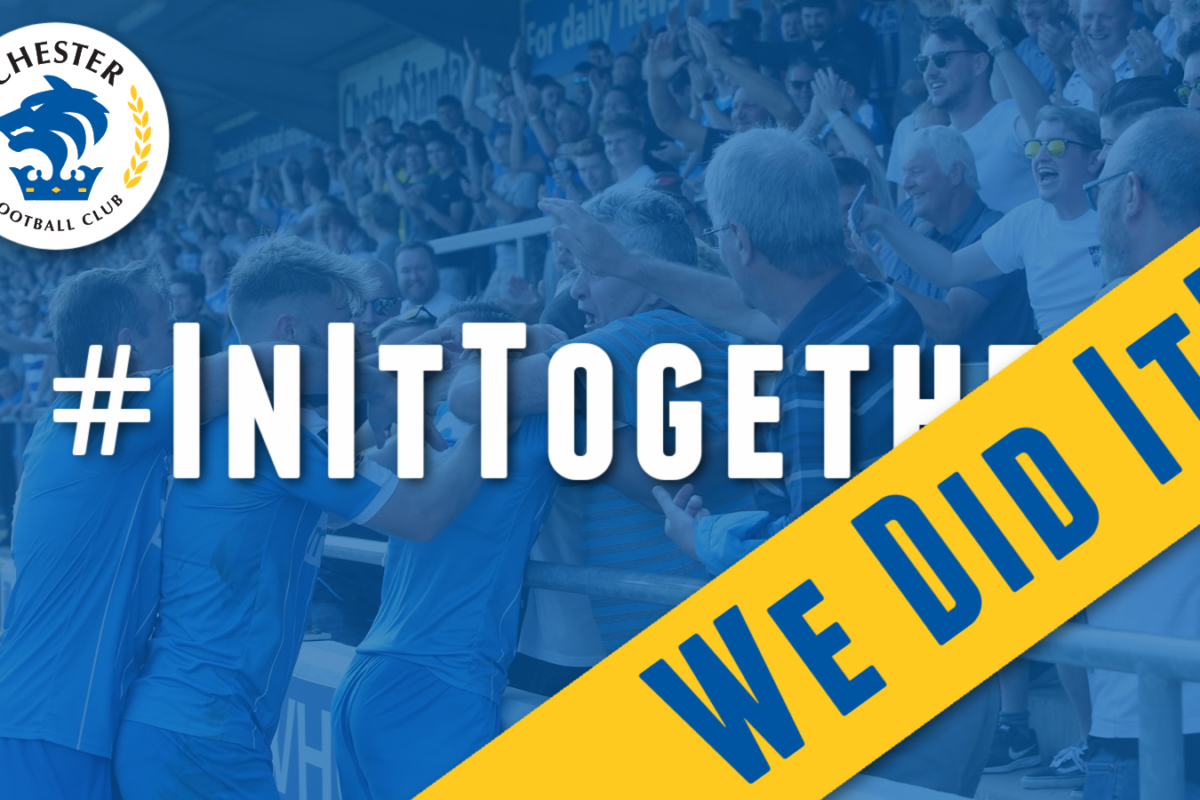 IN IT TOGETHER | Chester FC fans have done it again! 
The #InItTogether campaign smashed its £15,000 target in just eight days as the Blues head for the National League North play-offs.
But we're not stopping there as the Club aims to reach a stretch target of £20,000 in time for the first game with Altrincham on Sunday 19th July.
The managers and players are determined to achieve promotion for you, our supporters. The Altrincham fixture is the first step and as a Club we have complete faith in the team's ability.
More than 550 of you have either pledged to be a Face in the Crowd, donated the value of your match ticket or bought a virtual matchday pie and pint, and even though you cannot be at the game in person, your contributions mean you will absolutely be there in spirit.
The success of this campaign and Boost the Budget – and the gesture of the players to donate their contractual entitlements for the play-offs back to the Club – means that we should all be hugely proud to be part of Chester FC.
Let's keep pushing on together and see where our collective efforts can take us.
Go to www.crowdfunder.co.uk/chester-fc-in-it-together to pledge now!