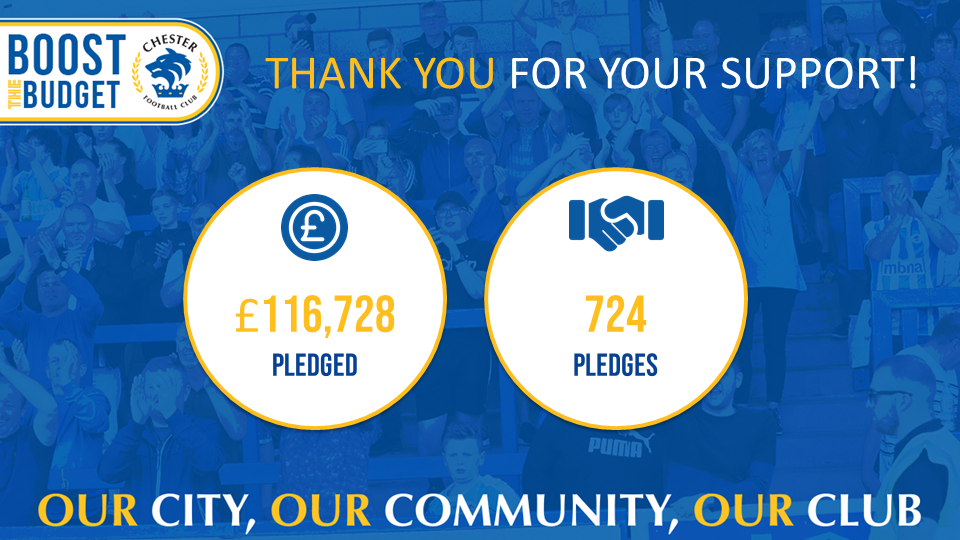 BOOST THE BUDGET | Over £116,000 raised as the deadline hits!
On 12th June, Chester Football Club launched Boost the Budget, the most ambitious fundraiser in the club's history which aimed to raise £100,000 for next season's first team budget over a seven-week period.
Boost the Budget sought to give our management team the certainty they need about their playing budget in 2020/21, giving Chester FC the best chance of hitting the ground running next season.
On Friday 3rd July, just 21 days after the launch, you smashed our £100,000 target. A truly incredible effort by the best fanbase in the world.
The deadline brought the Boost the Budget campaign to an end yesterday, and here is the total…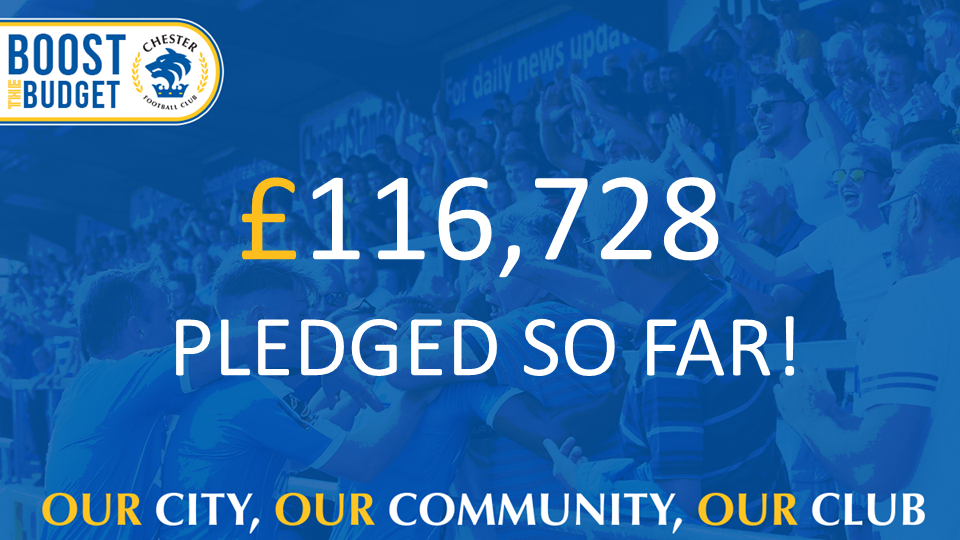 Thank you for your fantastic support!
Please note, this is NOT the final total for Boost the Budget. Once streaming revenues from the Play-Offs have been calculated and costings from the #InItTogether Crowdfunder campaign have been tallied, the surplus will be added to make the final BTB total. This will be confirmed and announced in due course!
We will also have a closer breakdown of tier pledges, rewards, Season Ticket donations and much more.