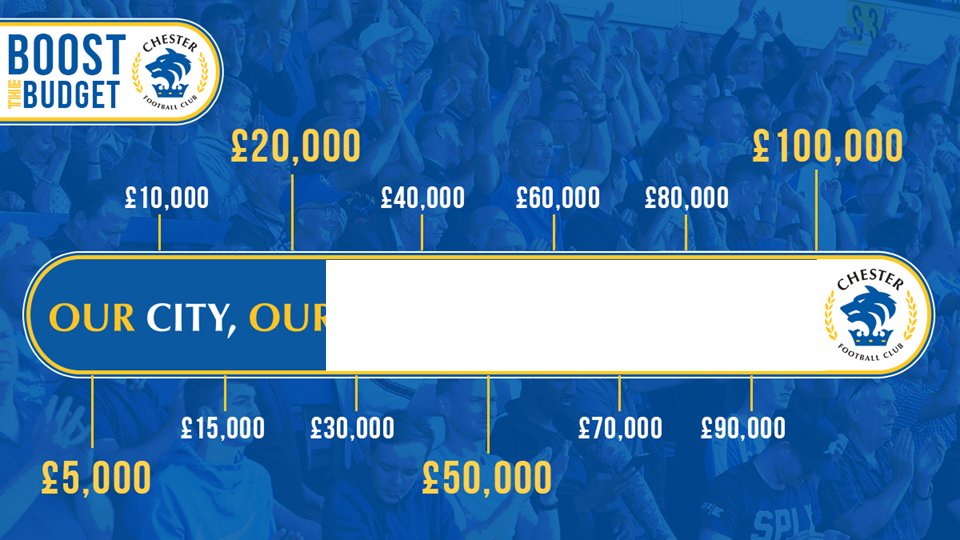 BOOST THE BUDGET | Over £25,000 raised in the first few days!
On Friday Chester FC launched the most ambitious fundraiser in our club's history, aiming for a total of £100k for the playing budget.
We are delighted that our dedicated fans have backed the scheme with such enthusiasm so far. The Chester FC Boost the Budget fundraiser will give certainty to our management team as they prepare for next season in a very uncertain time.
Here is our update so far!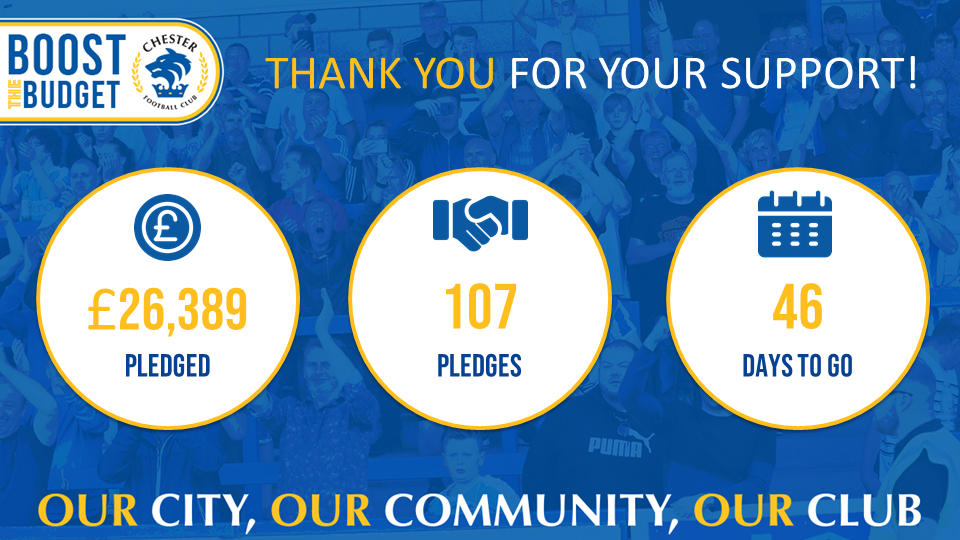 That is over 25% of our total goal raised in just three days!
We have seen many fans take advantage of our reward scheme. The Fan Reward Menu at Tier 3 –Our Club (£20 per month and above) proving particularly popular – with almost half of the amount raised coming from this tier!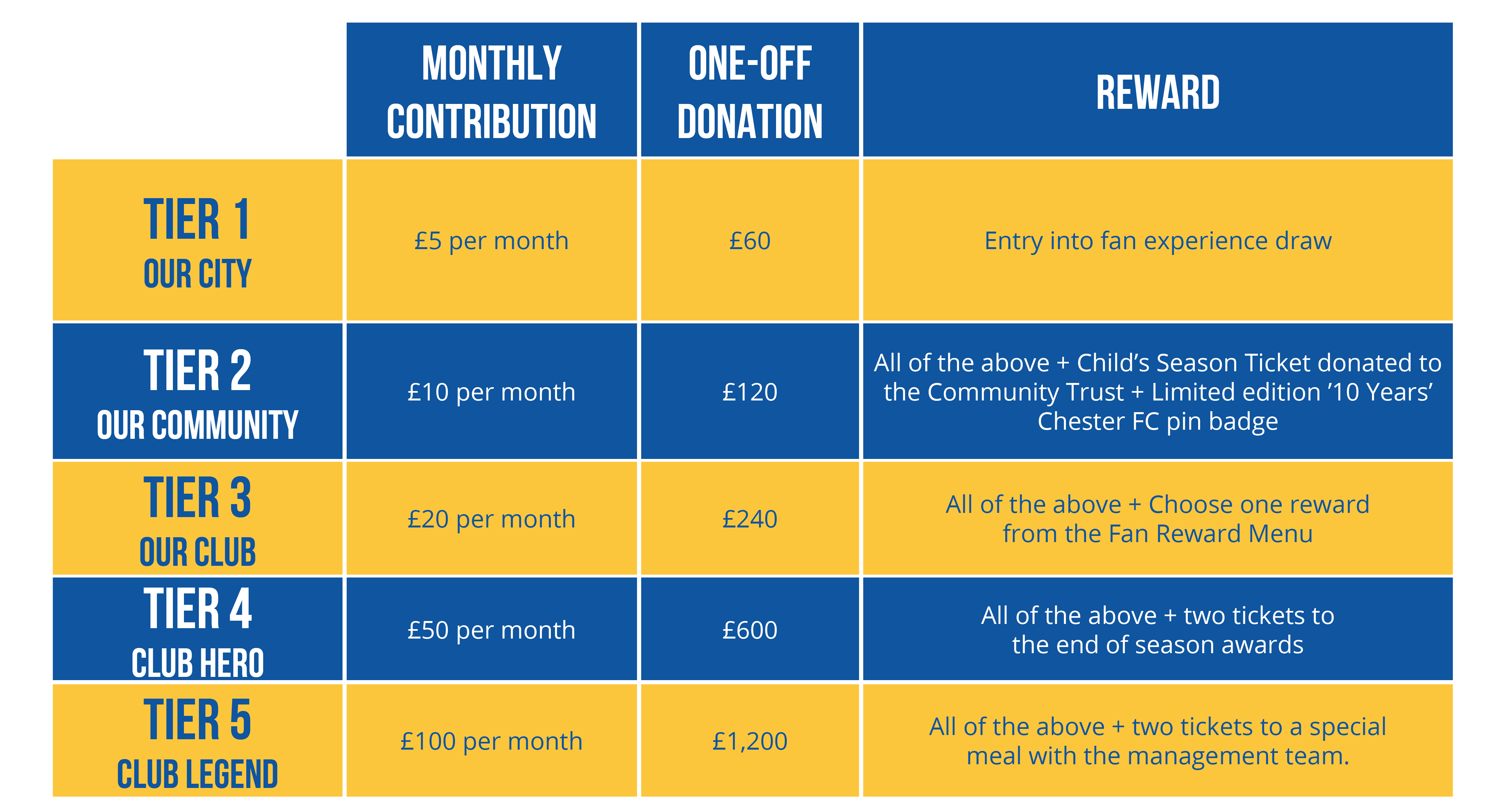 Tier three includes unique prizes such as buy a brick and being featured in our 2020/21 squad photo. If you want to join them, hurry to make sure you do not miss out!
Thank you to everyone who has contributed so far.