BOOST THE BUDGET | We are past the halfway mark in Target 100k!
We are now one week into Chester FC's most ambitious fundraiser in our history – aiming for a total of £100k for the playing budget.
After over a quarter of the amount was raised in the first few days, and our last update touching £44,000 – we can now reveal our third update and the total raised so far…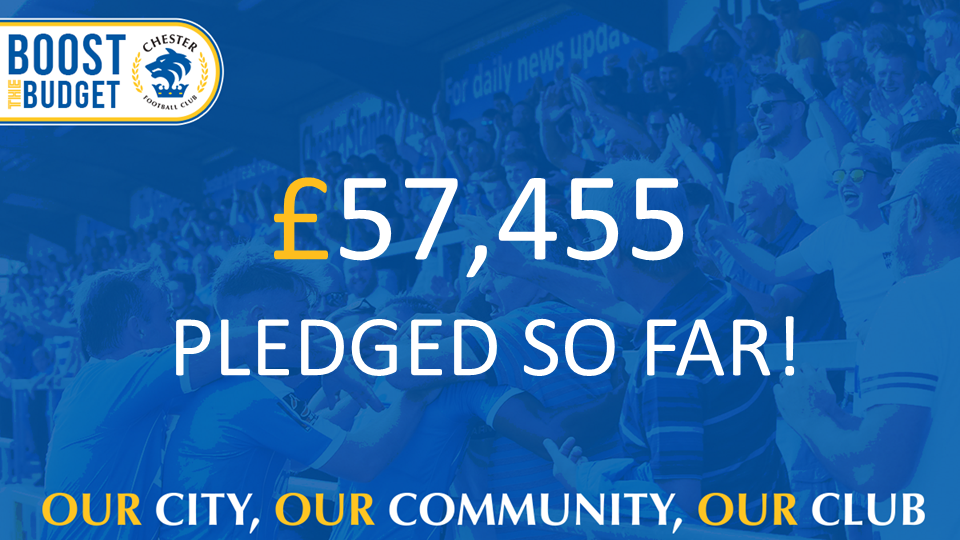 We are past halfway – what a superb effort in the first week!
But we must keep pushing towards our goal – so keep spreading the word and helping us Boost the Budget.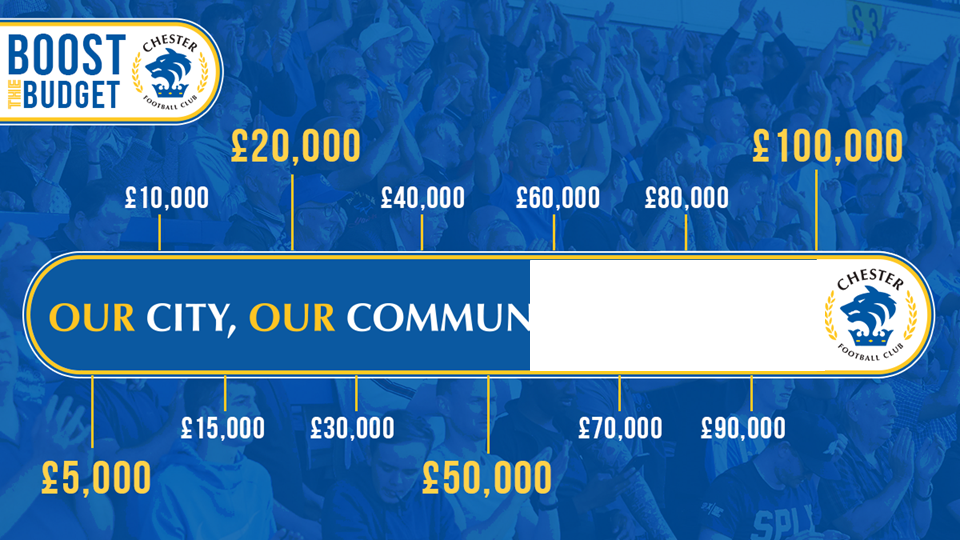 We have seen many fans take advantage of our reward scheme – there are some incredible opportunities for any Blues supporter in the multiple tiers – so make sure you sign up and get yours!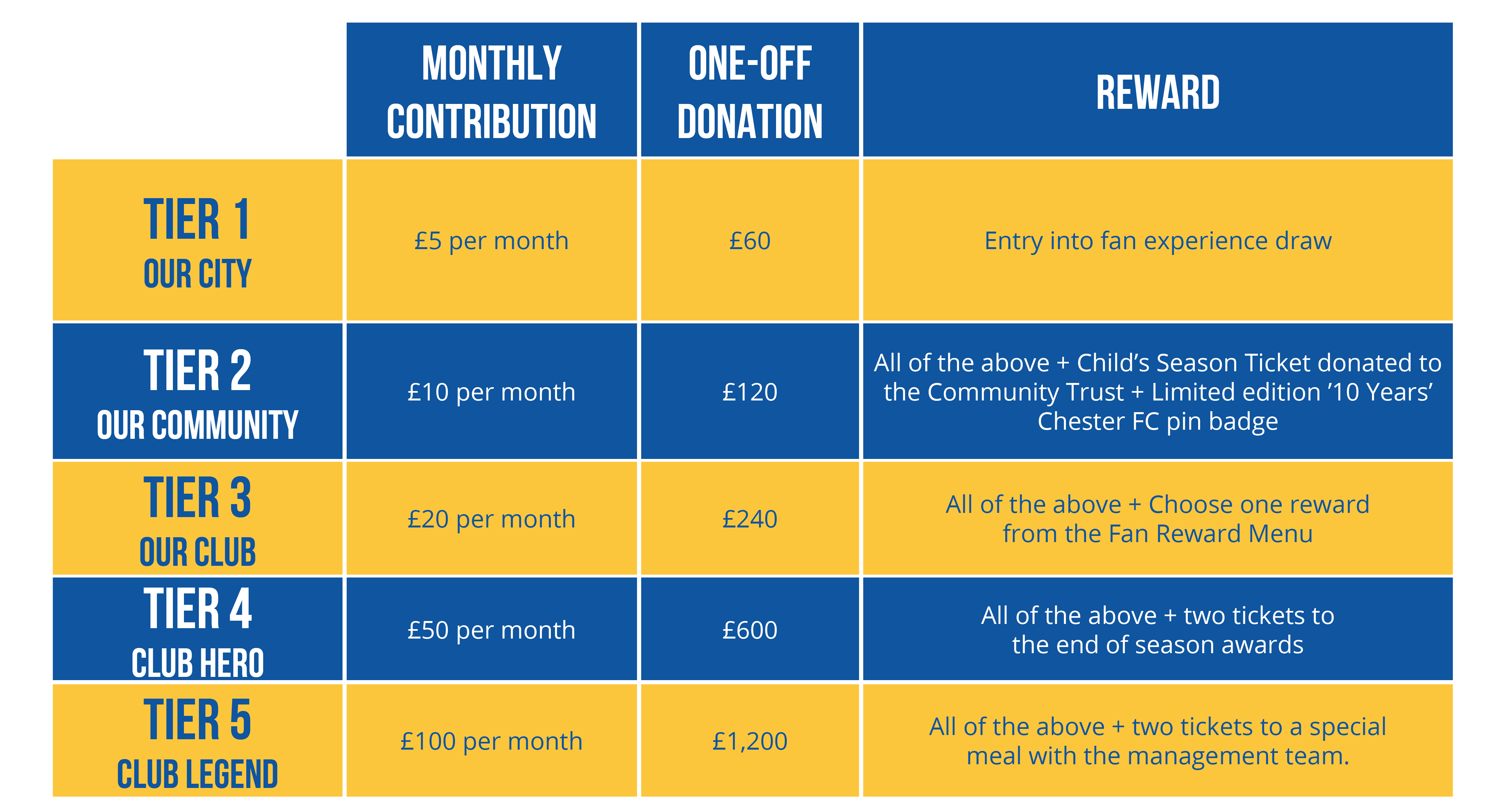 Thank you to everyone who has contributed so far.