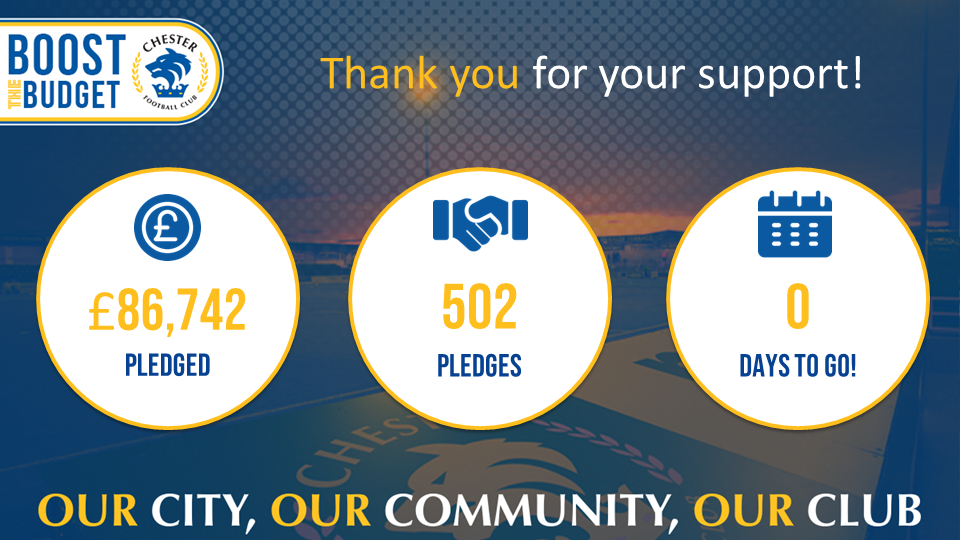 BOOST THE BUDGET | You have hit our revised target of £85k!
We are thrilled to confirm that you, our fantastic Boost the Budget pledgers, have smashed our revised £85,000 target!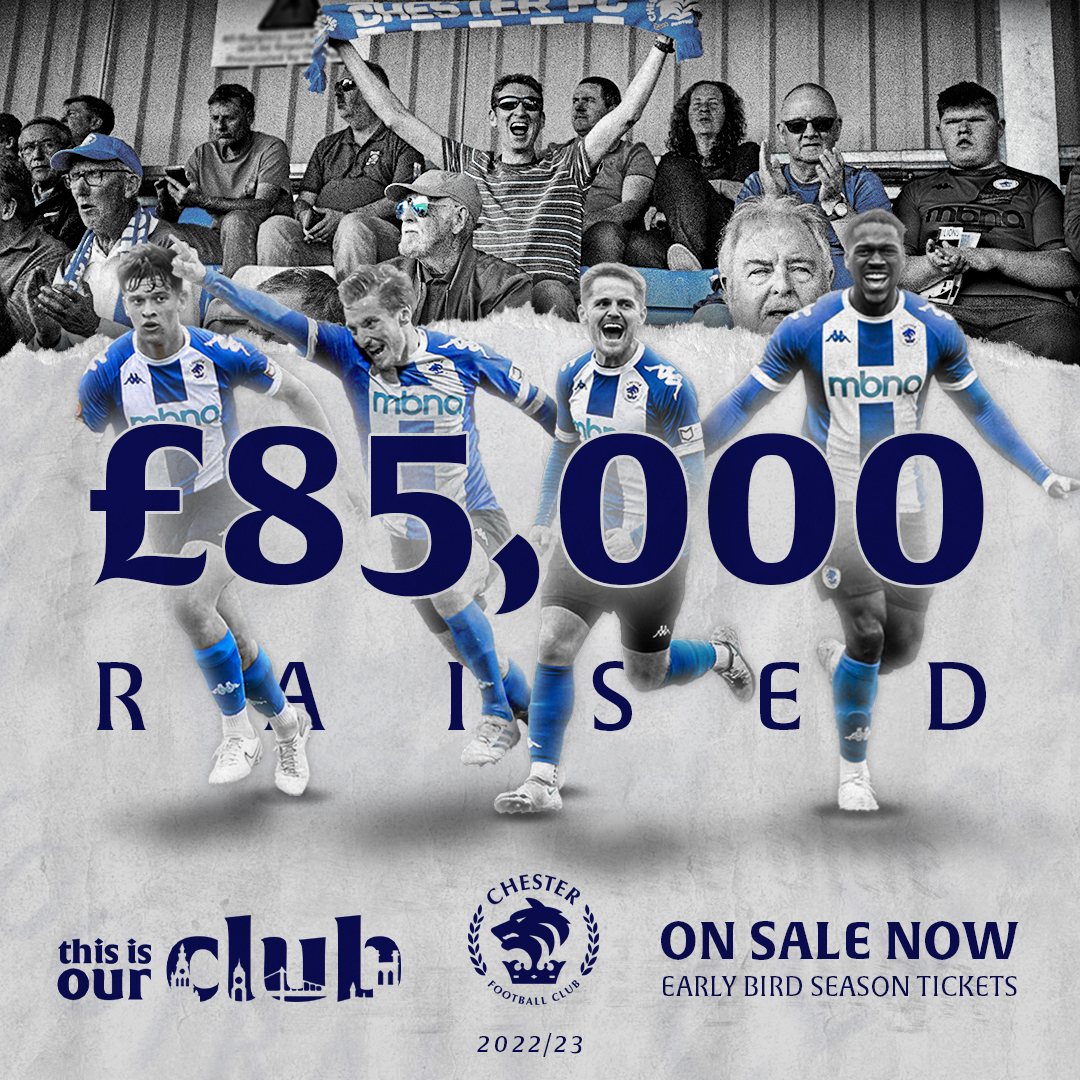 For a third successive season, our incredible supporters have backed this crucial fundraising drive by beating the target set at the beginning of the campaign. A simply amazing achievement.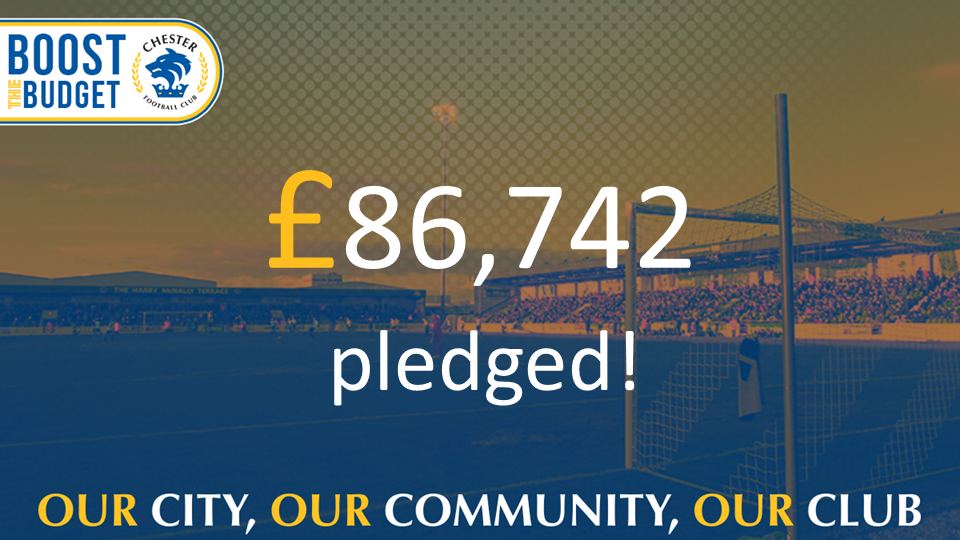 Everyone who has pledged will be contacted in the coming weeks to claim their exciting rewards and experiences which come with pledging to Boost the Budget.
Thank you for your amazing support!