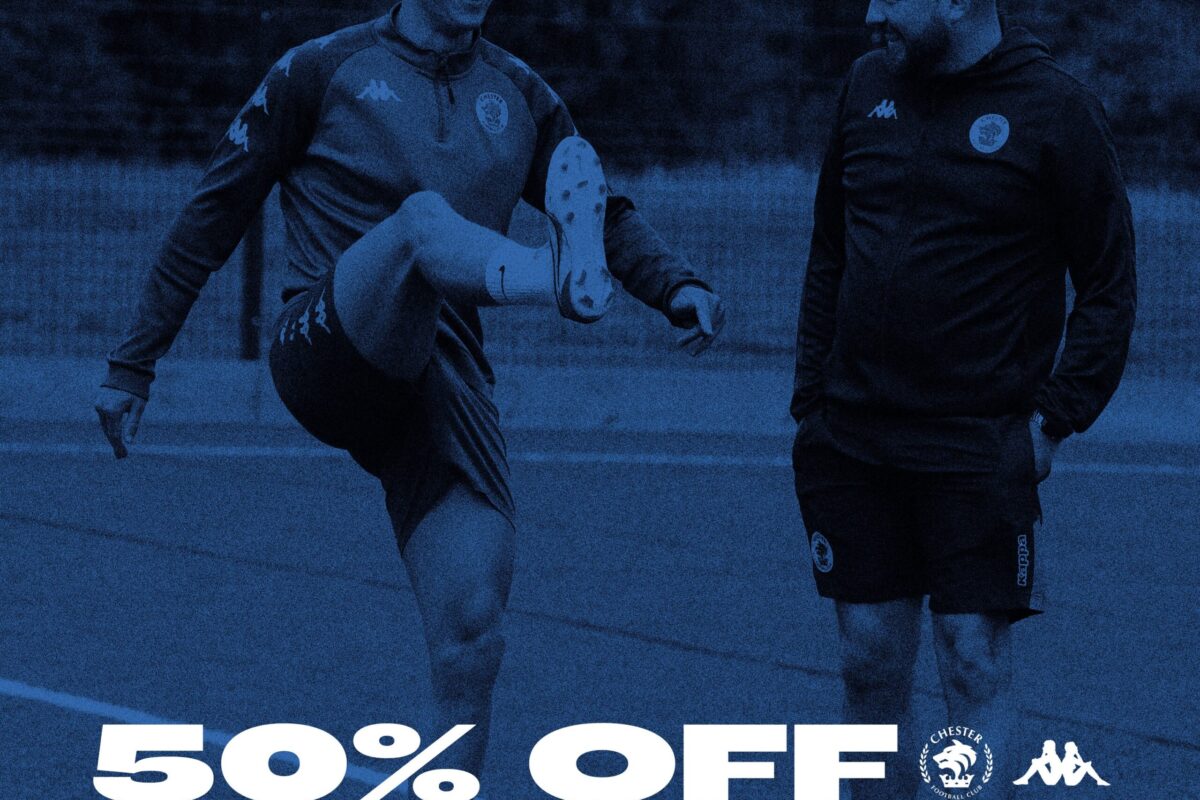 SHOP | 50% off Trainingwear Sale this Saturday!
We return to action at the Deva this Saturday against Rochdale – and the Shop has a sale on for supporters!
Fans attending the game can get 50% off Kappa Trainingwear items – with our Shop open from 1pm Saturday up until kick off.
For those note coming to the match, the 50% off sale will then be available online following the game. Don't miss out on some fantastic offers!