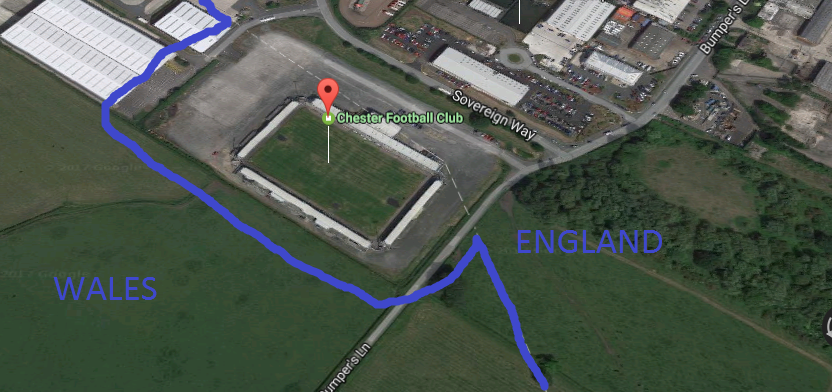 Border moved – Lookers Vauxhall Stadium now completely in England
Chester Football Club are delighted to announce we have reached an agreement in principle with the relevant bodies to have the Lookers Vauxhall Stadium's surrounding area to be re-designated.
The boundary is now entirely within English sovereignty.
This move has been agreed with the English Heritage and Cheshire West Council.
CEO Mark Maguire said: "We have every respect for our Welsh neighbours.
"However, we are proud of our Cestrian traditions and have proudly sat on the border throughout our existence.
"We believe this bold and innovative move helps to re-establish the clubs identity and we are grateful for the cooperation of all the relevant bodies."
This is of course…an APRIL FOOL!