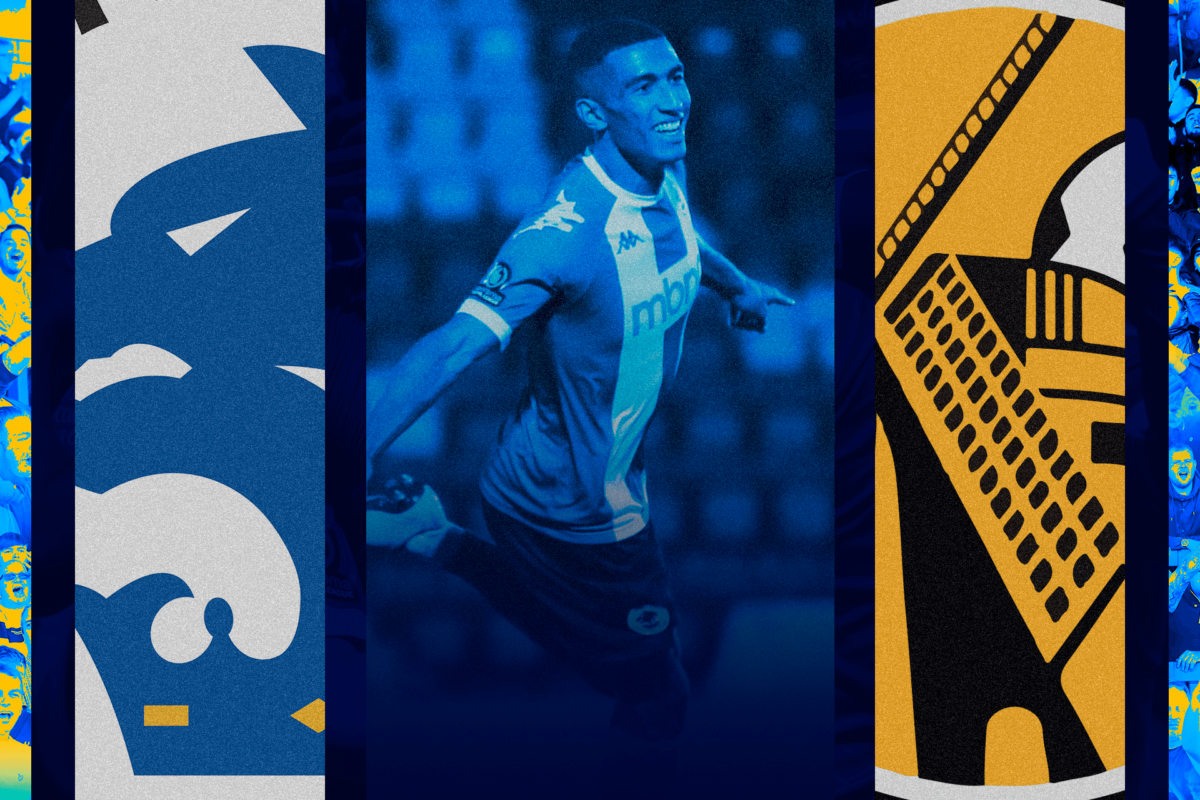 BREAKING | Chester FC Live Streaming service officially launched!
Chester Football Club are pleased to announce the launch of a new live streaming service for the 2020/21 season!
Kicking off with tomorrow's game with Leamington, supporters can access unrivalled live coverage of all home fixtures in the Vanarama National League North while games are played behind closed doors.
As confirmed yesterday, season ticket holders can watch every home league match for free and will receive a unique code via email to access the stream along with a free digital programme and team sheet.
The Blues have partnered with InPlayer to provide this service, ensuring our fans won't miss a kick of the action.
With full match commentary and analysis from the Seals Live team, graphics and plans for exclusive pre and post-game content in the near future, it's the next best thing to being at the Deva Stadium.
Single match passes for non-season ticket holders cost £8.99 with fans able to purchase a 10-game bundle covering the next three months for just £79.99.
The new streaming portal can be found at www.chesterfc.com/streaming and this weekend's match against Leamington is available to purchase now.
Click here to register your streaming account and purchase your match pass for Chester FC v Leamington
Chairman Andrew Morris said: "Since it was announced the season would start behind closed doors, we have been working hard to develop a streaming service that allows our fans to continue watching their team.
"The recent survey demonstrated there was significant demand for streaming and we know it is important to provide a quality and reliable service, which we feel confident InPlayer can help us achieve.
"We have been working in an extremely tight window to get everything ready for this weekend and, although we have undertaken extensive testing, the experiences of other clubs mean we may encounter some teething problems with a new platform so we ask our fantastic supporters for patience and understanding with the streaming service in its infancy.
"Starting the season without our fans in the ground is not what we expected and the players, management and board hope you can return quickly, but until then streaming allows you to keep up your incredible support from home and, with our club retaining all revenue from streaming home league fixtures, help us overcome the financial challenges of playing behind closed doors."
Chester FC Streaming FAQs
How do I buy?
You can purchase streaming passes at www.chesterfc.com/streaming. Follow the on-screen instructions and make your payment using a debit or credit card or PayPal. You will need to create an account with InPlayer before making your first purchase.
Do I need to download an app?
No, InPlayer is a web-based streaming platform and can be watched on a desktop, laptop, tablet or mobile device using your browser.
How do I watch?
Once you've purchased a match pass, coverage will start 15 minutes before the scheduled kick-off time and you can simply click player to access this.
Can I watch the stream on my TV?
Yes, you can set the stream up on a laptop and connect this to your TV using a HDMI cable.
What will the stream footage be like?
We will be providing the same high quality professional footage previously used for match highlights. The club has invested in new technology to ensure the best possible internet speeds for the stream.
Will the stream have commentary?
Yes, the stream will include full match commentary from the Seals Live team.
What other features will there be?
The stream will feature a scoreboard, timer and graphics. We are also hoping to provide exclusive pre and post-game content for future games.
Who do I contact if I need help?
InPlayer will be handling all customer service relating to account access and payment enquiries. You can visit the InPlayer support centre at https://support.inplayer.com, where you will helpful advice and contact details should you require them. If you have a general query regarding streaming or content, please email fans@chesterfc.com.