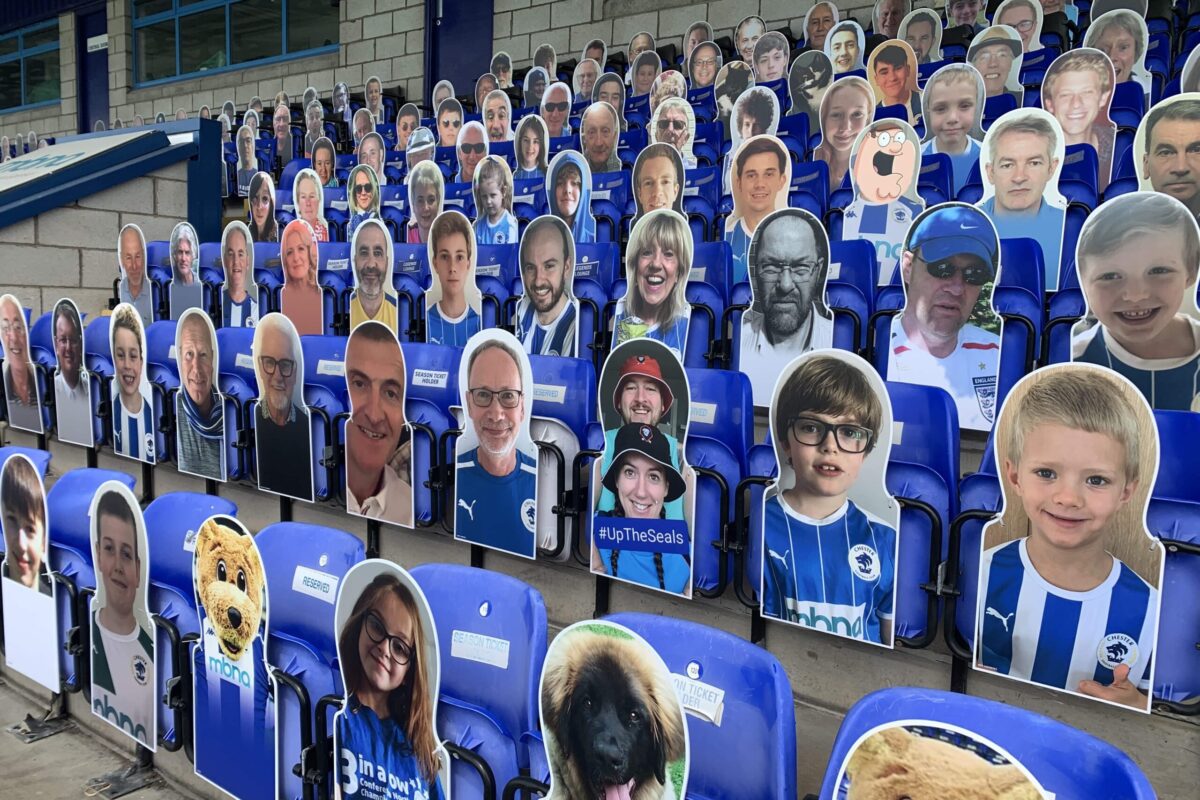 FANS | Get your face in the crowd for 20/21!
Chester FC is offering supporters the chance to become a Face in the Crowd for the new season.
While our fans are unable to attend games in person at present, you can be at the Deva Stadium in spirit by claiming your own cut-out, which will remain in place until crowds return.
If you want to be added to this virtual army of fans, you can purchase your Face in the Crowd for £25 and then email your chosen head and shoulders photograph to media@chesterfc.com.
The cut-outs will be in position for every home game and be captured on live match streams with images of the artificial army posted on social media too.
Once the return of crowds has been confirmed, the cut-outs will be taken down and stored at the stadium for fans to collect.
While it won't be the same playing matches without the backing of our fantastic supporters, Face in the Crowd will help the stadium look and feel a little more like home for the players.