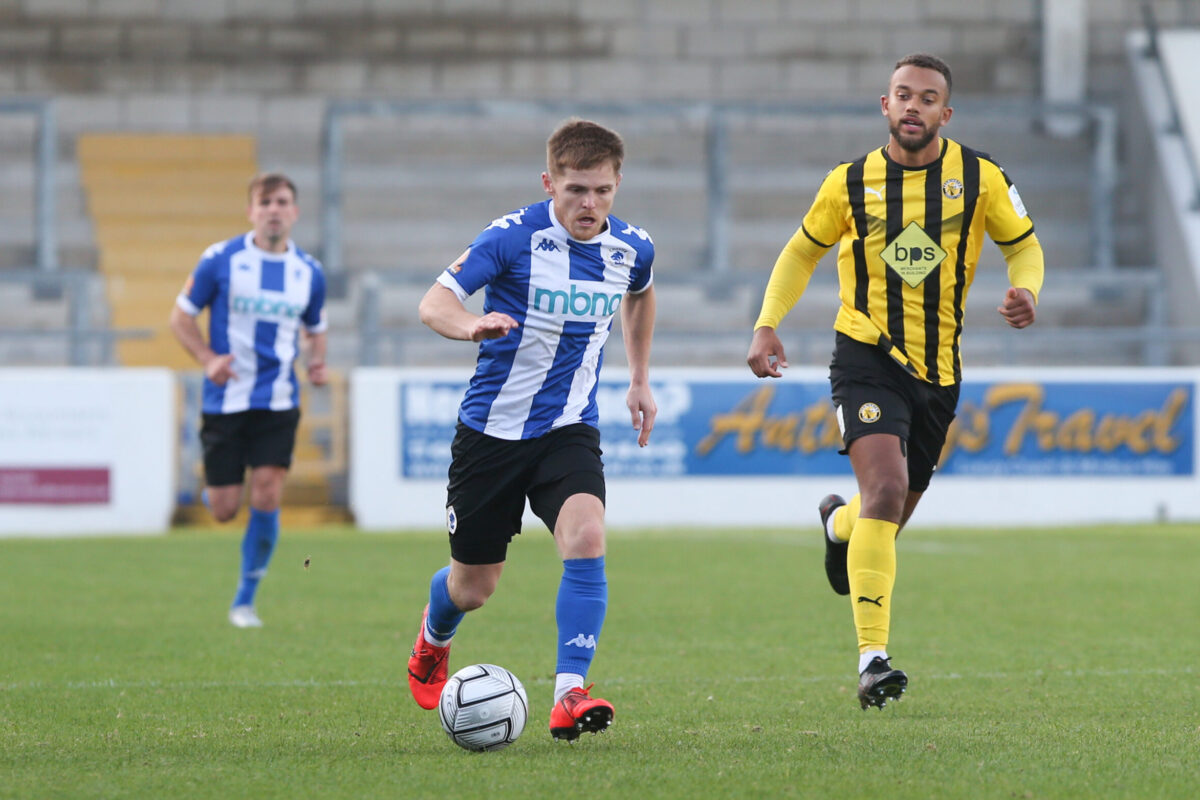 BREAKING | Declan Weeks commits future to Chester FC!
Declan Weeks has committed his future to Chester FC after the midfielder agreed terms for the 2021/22 season.
We are extremely pleased to retain the services of the 25-year-old, who has been in tremendous form since arriving at the Deva Stadium at the start of the campaign.
Weeks marked his Blues league debut by scoring the winner at his former club Kidderminster Harriers back in October.
Dec netted four goals in 22 appearances before the campaign was cut short and will form a key part of next season's squad under Joint Managers Anthony Johnson and Bernard Morley.
We are determined to build on the excellent progress made during 2020/21 while ensuring we remain a financially sustainable football club.
The role of our supporters in enabling us to attract and retain players such as Dec cannot be overstated.
Your contributions, whether in purchasing season tickets, buying streaming passes or pledging to Boost the Budget, help our Club become stronger and navigate through these unprecedented times.
Speaking on the fantastic news, Blues Joint Boss Jonno said: "To say we're excited to be working with Dec for another season is an understatement.
"This lad has come into the club after being released by Kidderminster as a quiet, unassuming player who was expected to just sit in front of the back four and get the odd move from the back going every now and again.
"But what actually transpired was that he changed the whole dynamic of our style of play. His touch and vision, his ability to want to take the ball in any situation is frightening but the biggest impact for us was ability to drive with the ball, to get us up the pitch and assist and score goals.
"He's a player that should be scoring a minimum of ten goals every single season. He's a fabulous striker of the ball and without doubt he'd have easily been into double figures had the season carried on.
"His partnership with the Captain and Paddy in the middle of the pitch was beautiful to watch, between them they covered every blade of grass and kept the ball for large periods of time allowing us to dictate games at the intensity we wanted. What a signing."
Great to have you staying on board, Dec!