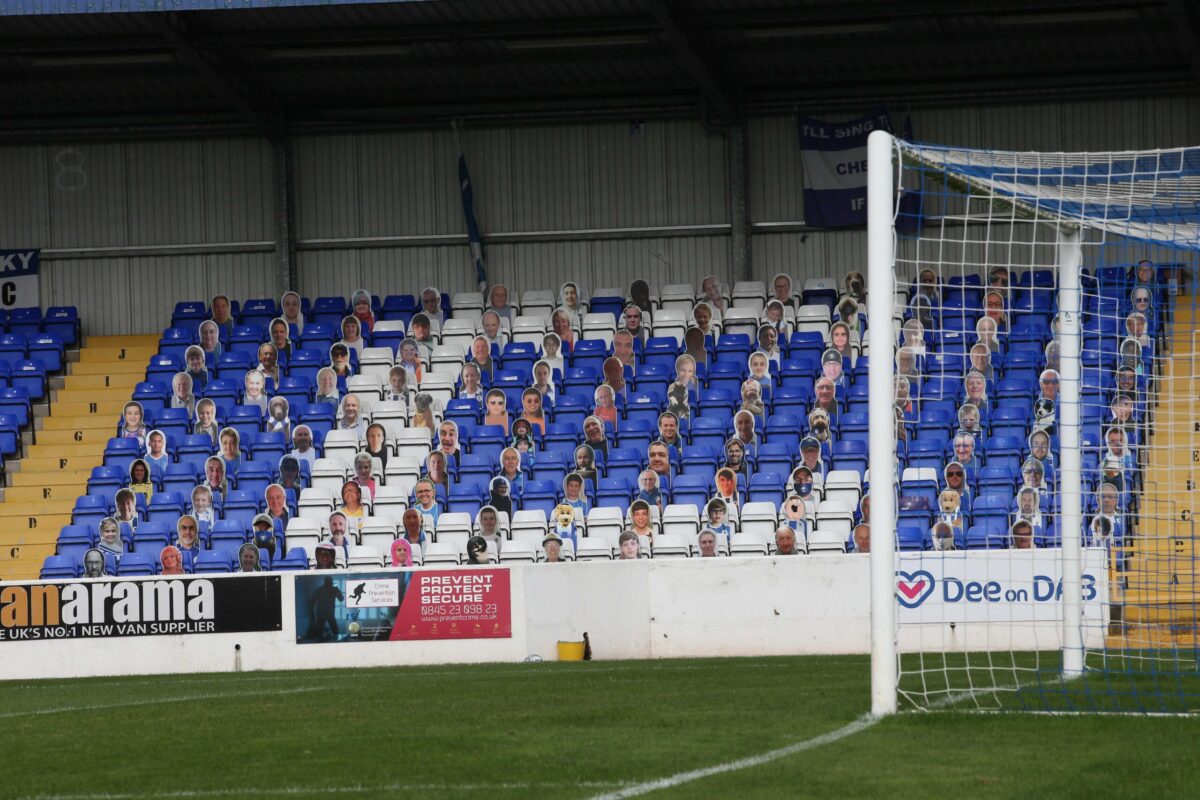 CLUB STATEMENT | Outcome of National League Resolutions
The Board of Chester FC has issued the following statement in response to the outcome of the National League resolutions.
While we believe this is the correct outcome and the most appropriate way to ensure the survival of the 43 clubs in the North and South divisions, there is a sense of great frustration at the events that brought us here.
We are disappointed for the management and players, who have represented the Club with pride and performed so well, for our staff and volunteers, who worked incredibly hard to prepare for the season and in responding to ever-changing requirements, and for our magnificent fans, who despite not being able to support their team in person, have again demonstrated what makes this such a special football club.
We feel it is vital clubs and their supporters receive an explanation for the decisions and actions that contributed to the disastrous collapse of the 2020/21 season and trust the National League now recognises this.
Our Club continues to face financial challenges owing to the unfair distribution of grants covering the first three months of the season. These have been compounded through having to remain fully operational from 1st January without the grant funding clubs were assured would be provided.
The Board is optimistic these challenges can be overcome together and the help of our supporters in purchasing season tickets, match streams and contributing to Boost the Budget is central to this. It is our intention to build on the successes of this campaign and to ensure our Club is in the strongest possible position for next season, and we hope to have some positive news to share soon.
We will provide further updates, including information for season ticket holders, over the coming days and thank you for your continued support, encouragement and understanding.