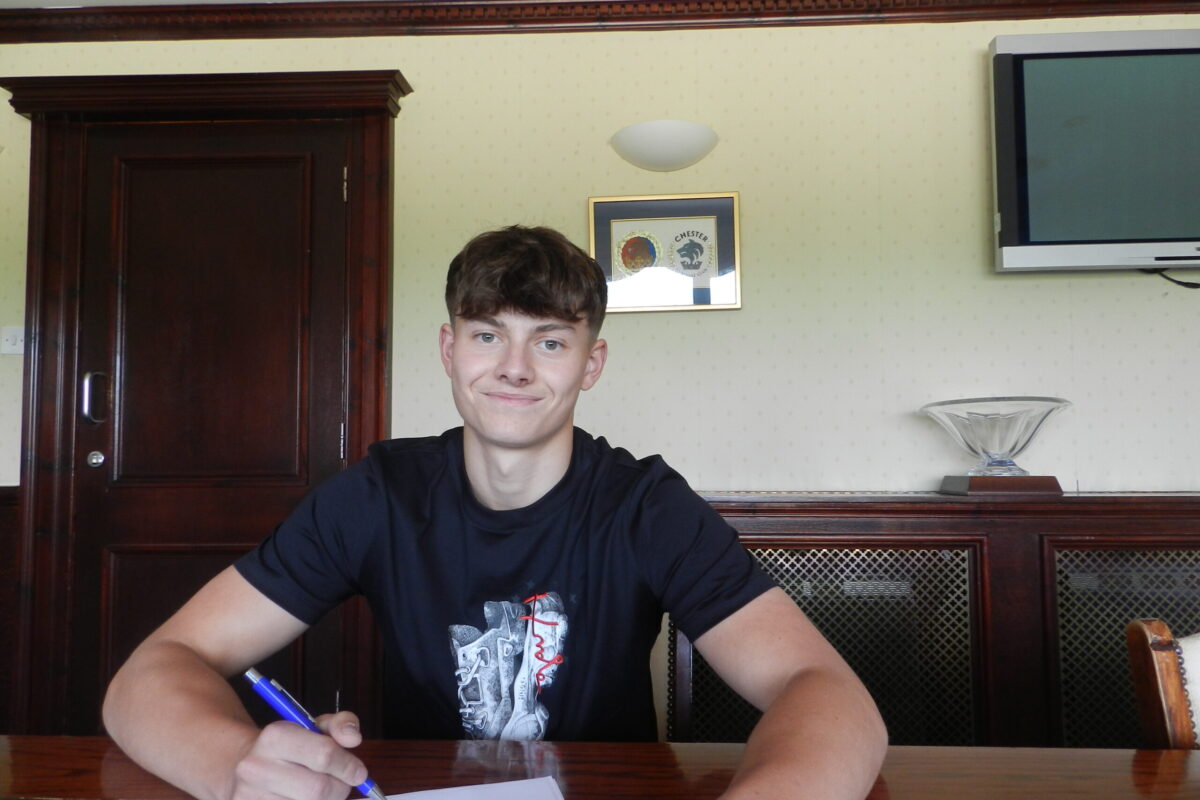 BREAKING | Drew Lowe signs senior deal with Chester FC!
Chester Football Club are delighted to announce that midfielder Drew Lowe has signed a senior deal with the club.
The 18-year-old has put pen to paper for the 2021/22 season at the Deva Stadium.
Drew joined the club at the age of 16 from Stoke City and has impressed in the middle of the park whilst progressing in Calum McIntyre's young side.
Lowe capped off his time in the Academy setup in style, stepping up to score the winning spot kick in the penalty shootout win for the Blues which clinched the Under-19's the National League Alliance Cup for a second time.
Joint Manager Anthony Johnson had this to say: "It is vitally important that, as a fan owned club, we continue to find the next Sam Hughes and now the new Will Goodwin.
"Even in its short infancy, our amazing youth team and its staff continue to find young people who show their potential as brilliant young footballers.
"The next off the production line to be offered a full professional deal with us is Drew Lowe. The attitude he has shown over the last 12 months hasn't gone unnoticed, with Calum waxing lyrical about his performances in games and training.
"We can't wait to see him now step up to senior level and show us that same attitude that all of our players require."
Academy Head Coach Calum McIntyre said: "Drew is a player who we have seen a really positive development curve in during his time with us.
"Since we returned in March, he has demonstrated that he is worthy of this opportunity and that he is determined to succeed.
"He is a talented midfield player that joined us at 16 from a Category 1 Academy. He is technically excellent but has committed enormously to his physical development to become an impressive athlete.
"Everyone at the Academy is delighted for Drew and look forward to seeing his continued development."
Drew becomes the 18th Academy Graduate to progress into the First Team setup.
Congratulations, Drew!