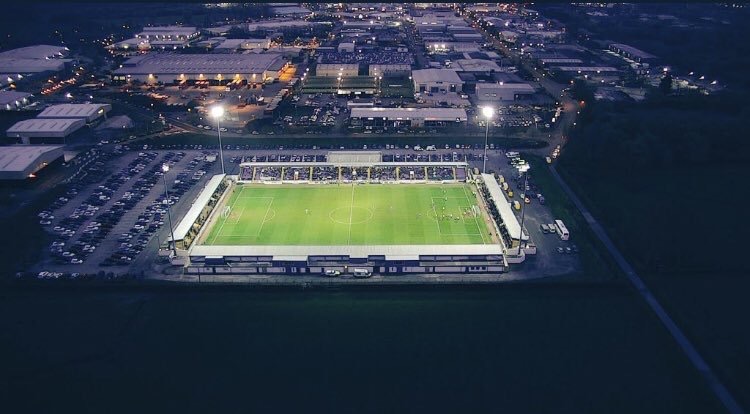 NEWS | Chester FC join Fair Game campaign to reboot the national game!
Chester Football Club have today become the 10th club to join the coalition of football clubs working together to improve governance of football in England and Wales.
Chester signed up to Fair Game, which already boasts Accrington Stanley, Bury AFC, Cambridge United, Grimsby Town, Luton Town, Maidstone United, Newport County AFC, Tonbridge Angels and AFC Wimbledon as members.
The group will be working together to find long-term solutions to governance structures, sustainability, integrity and community issues currently in the game.
Fair Game seek to influence and work with the government's fan-led review, chaired by Tracey Crouch MP, to ensure the opportunity for fair, lasting change is taken.
Blues Director Mike Vickers said: "Fair Game epitomises the values of Chester.
"Football needs far better governance. We need to take sustainability seriously. We need integrity in the football pyramid. And we need to work with our community.
"We can all be rivals for 180 minutes but for the rest of the season we need to come together.
"The pandemic, the European Super League, the demise of Bury and Macclesfield, and the new government review into football, have given us a once in a lifetime opportunity to change the game.
"We need to grasp that. We want Chester to be part of that. And that's why we've joined Fair Game."
Niall Couper, Director of Fair Game and a board member of the Dons Trust, owners of AFC Wimbledon, added: "Fair Game is firmly committed to delivering real change.
"Fair Game is not a breakaway, but we believe it will be the breakthrough the game needs. Over the next two weeks we are holding a series of open workshops and developing detailed and realistic solutions to football's problems."
To tune in to the sessions visit www.fairgameuk.org/events and register.