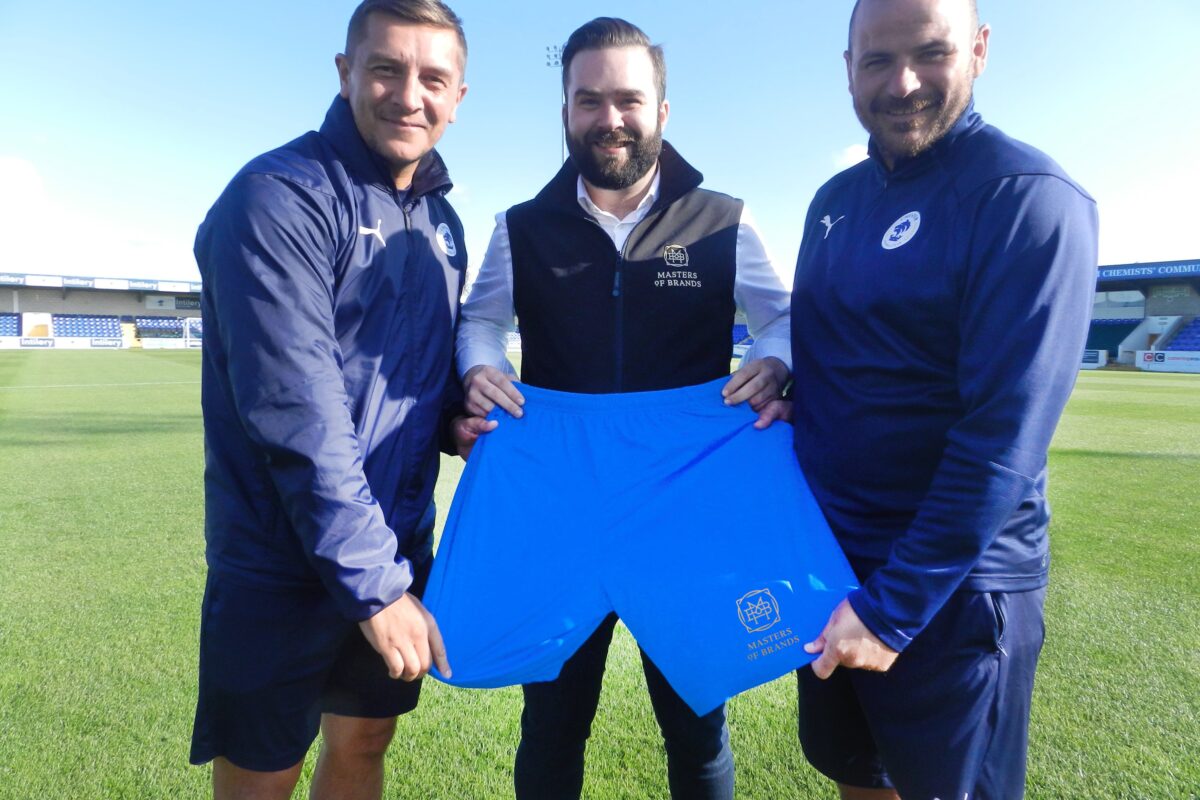 BREAKING | Masters of Brands Blues new shorts sponsor!
Chester Football Club are pleased to have Masters of Brands on board as our shorts sponsors for the 2019/2020 season.
The Chester-based business will be featured on the first team shorts for both the home and away kits throughout the campaign.
The branding experts are fantastic commercial supporters of Chester FC – their local club – taking regular match, ball and programme sponsorships. You may have also seen Alex Owen from MOB in the team photo for this season – having won an auction at our Annual Awards to feature!
CFU Chairman Dave Harrington-Wright had this to say: "We are thrilled to have Masters of Brands on board as short sponsors.
"They are fantastic supporters of the football club and this only further underlines their commitment to the Blues and extends their involvement – they are very keen to work with us and we are delighted to do likewise.
"We welcome them even further into the Chester FC Family!"
Alex Owen, Director of Masters of Brands, said: "Not only as a local business, but being born and raised in Chester myself, I am very proud to support my local team.
"One of the saddest parts of football is that often the big money doesn't make its way down to the clubs who need it (and have to work hardest for it), something that – with more local support – becomes less of an issue.
"So, I encourage more local businesses to engage with the club in whatever way you can.
"Sponsorship and support come in many forms; my sponsorship experience so far has been fantastic and something my team have thoroughly enjoyed as well."
A pleasure to have you on board, Masters of Brands!