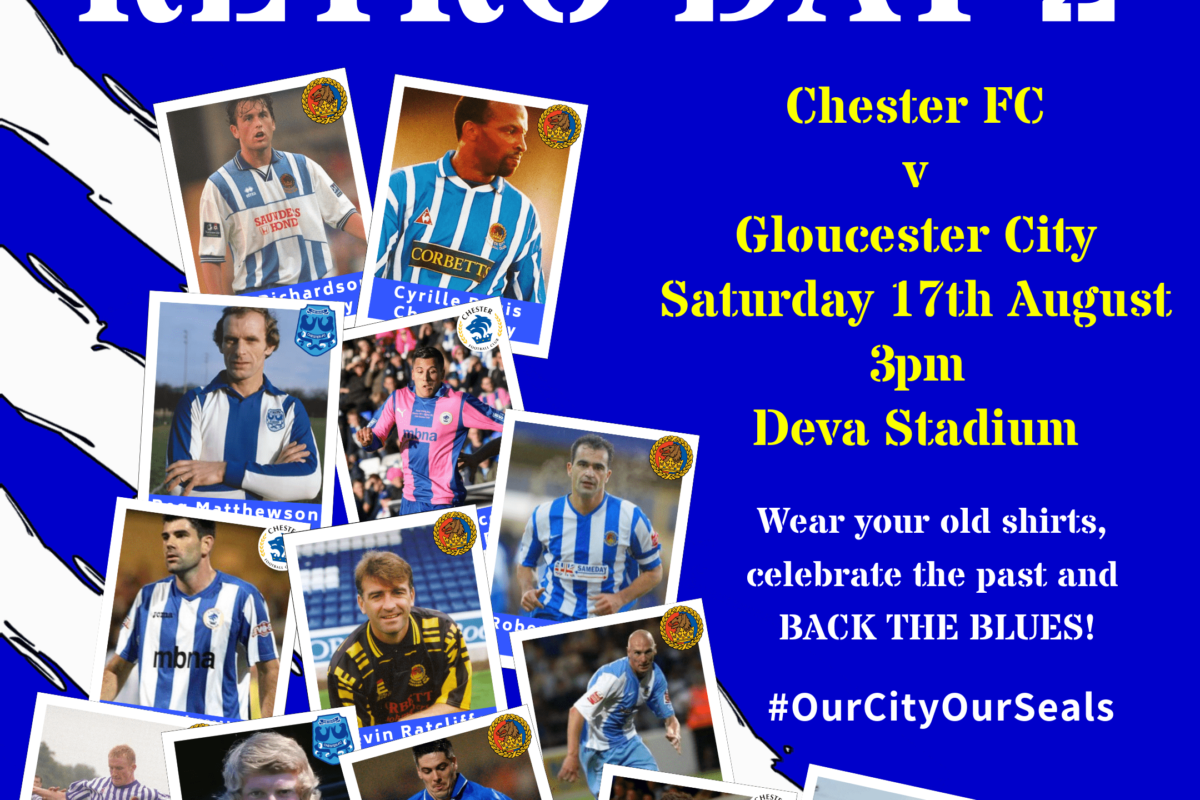 BREAKING | #RetroDay2 confirmed for Gloucester City match!
Chester FC's Fan Engagement Working Group (FEWG) will once again be staging many theme days across the course of the 2019/20 season, and the first of those takes place on Saturday 17th August as we turn back the clock for Retro Day 2!
Last year, Retro Day was held in December which had an autumnal feel to it, and so this year the FEWG wanted to invite as many fans as possible to wear their old Chester FC or Chester City FC tops during a warmer climate, and so have gone for a mid August date instead.
Jeff Banks, director of Fan Engagement said, "We've got a good line up of theme days planned again this season and we hope that everyone will both take part in and enjoy too, and the atmosphere on Retro Day last year against Darlington I'm sure helped the lads on the pitch to a win so it'd be great to repeat that in August too, when everyone can dig out their old Chester tops, home or away, and make the Deva a real colourful place in our game against Gloucester.
"We'd also love the Gloucester City fans to be part of the theme too, and hopefully they can wear their old tops from years gone by, and join us as we go back to the past!
The FEWG also have a few surprises lined up for Retro Day 2 which will be revealed next week, so we'd love fans of all ages to enjoy the theme and take part and let's make the atmosphere inside the Deva Stadium a very special one.
Stay tuned to www.chesterfc.com and the Fan Engagement working group's Twitter account @CFCFEWG for more updates on next weekend's theme.