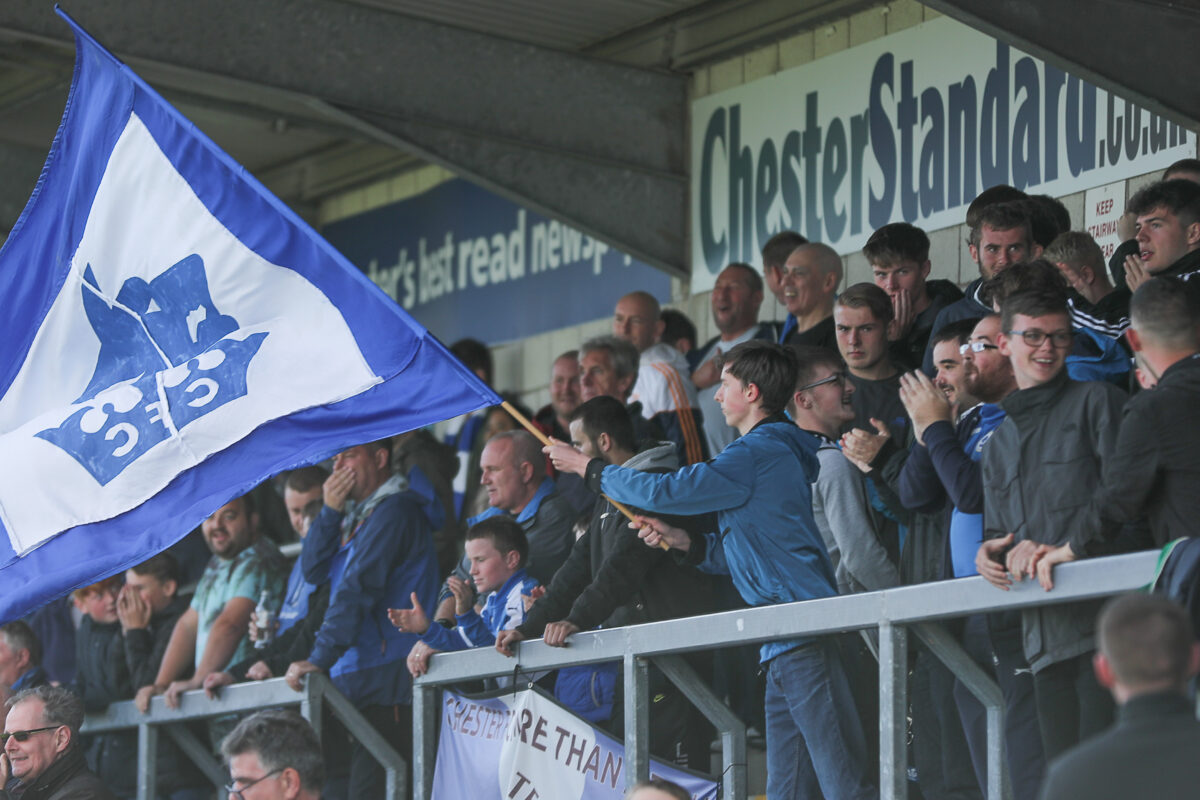 BREAKING | Three 'supplementary' Chester FC XI pre-season fixtures announced
Chester FC can today confirm a further three supplementary pre-season fixtures ahead of the 2019/2020 campaign.
A Chester FC XI will visit Cheadle Town, Rylands and Atherton LR in July.
These fixtures will provide additional minutes for a variety of Blues players alongside the pre-season programme that was announced over the past few weeks.
Cheadle Town will face the Blues prior to our Saturday trip to Colne. They play in the North West Counties Division One South and finished 16th last term.
Rylands FC were also plying their trade in the same division as Cheadle last term, but were promoted as Champions and will be playing in the North West Counties Premier next season. During 2018/19 they had Chester FC Youth player Harry Molyneux on loan as part of their title winning side.
Atherton LR play in the North West Counties Division One North and finished in 20th place in 2018/19. They play at the 3,000 capacity Crilly Park.
A further announcement will be made with a full pre-season programme for the Chester FC Youth Team, with fixtures at home to Morecambe Under 18's and away at Rhyl's First Team already confirmed alongside the annual visit to Scotland.
Chester FC XI fixtures…
Cheadle Town vs Chester FC XI | Friday 19th July 2019 | 7.30pm kick off
Rylands vs Chester FC XI | Friday 26th July 2019 | 7.30pm kick off
Atherton LR vs Chester FC XI | Wednesday 31st July 2019 | 7.30pm kick off