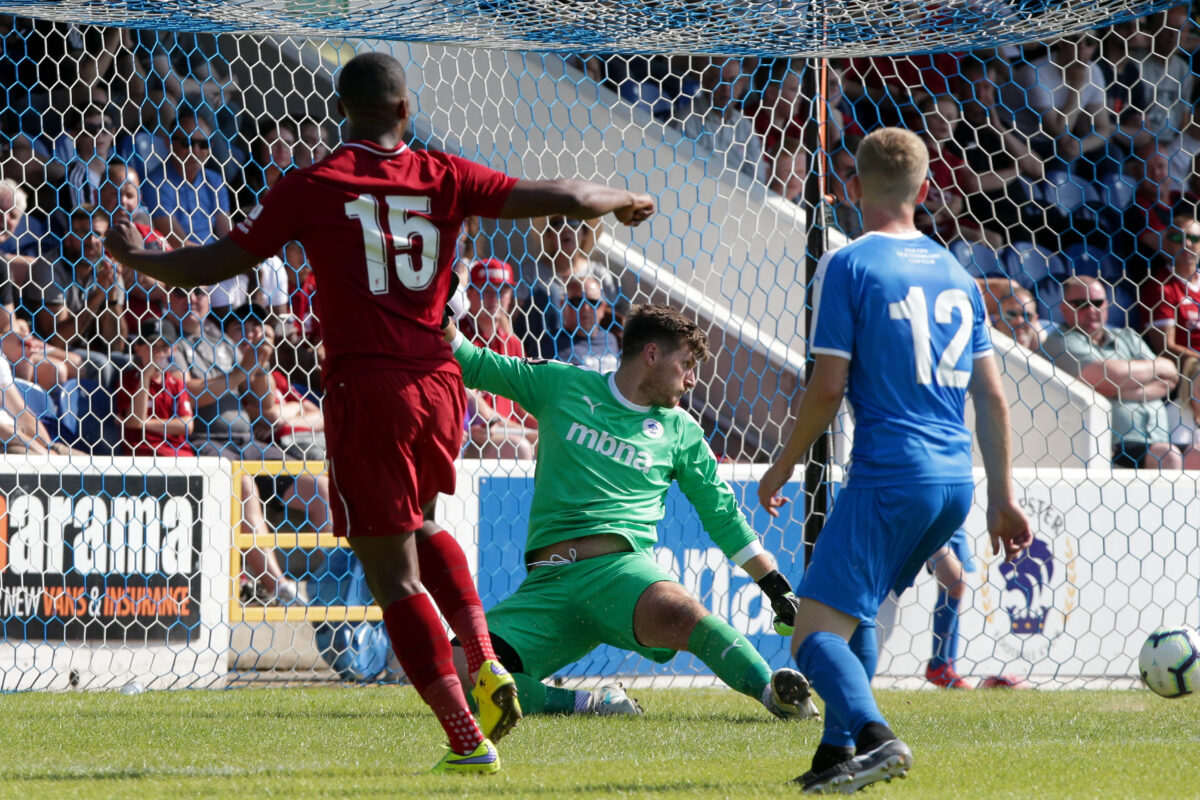 BREAKING | Grant Shenton will not be with Chester FC for 2019/2020
Goalkeeper Grant Shenton will not be staying with the Blues for the 2019/2020 campaign, it has been confirmed.
The 28-year-old played every minute of the 2018/19 season for Chester FC, ending with an excellent haul of 16 clean sheets in all competitions.
He had this to say on his Twitter account this morning…
Little message from me for @ChesterFC #seals pic.twitter.com/ZDt3Xkqu9V

— Grant Shenton (@Grantshenton4) June 3, 2019
Blues Joint Boss Anthony Johnson spoke to ChesterFC.com on 'Shents' departure, saying: "We'd like to thank Grant for all his efforts on and off the pitch for Chester last season.
"Not only did he play in every single league game for the club, he also had the second best clean sheet ratio in the league last season.
"He's a fantastic bloke who we're sure will be a success at his next club. We wish him the very best of luck for the future."
As a club, Chester FC echo these thoughts – we'd like to which Grant every success in the future. Thanks for your efforts, Shents!