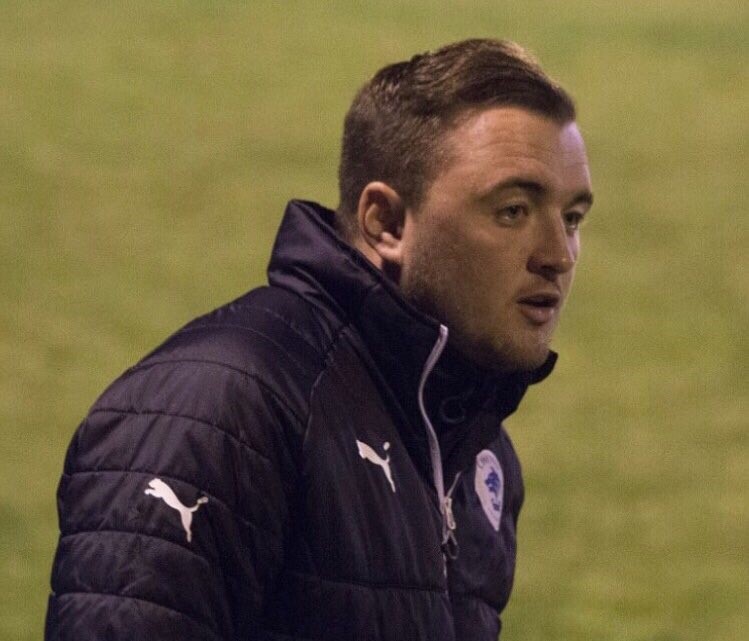 Calum McIntyre appointed on permanent employment contract
Chester FC are delighted to announce the appointment of Academy Head Coach Calum McIntyre on a permanent employment contract.
Initially Calum joined the club on a twelve month contract with the financial support of Swettenham Chemists.
Mark Maguire, CEO, said: "I'm delighted that we have managed to get Calum on a proper employment contract, it's just reward for his hard work with the Youth setup over recent years. The really exciting thing is that we can see a structure at all levels which is beginning to develop players in line with the club's philosophy.
"Calum is supported brilliantly by a superb team of voluntary coaches who create a culture which would be the envy of many clubs at a higher level. Of course we also owe a huge debt of gratitude to Swettenham Chemists for their continued support of Chester FC, the Youth Team in particular, and for funding Calum's new contract.
"Their investment has allowed us to prove the case for a vibrant youth setup and with the launch of the new scholarship and the progress made by Sam Hughes, Matty Waters and of course the new first team pros. This is a very exciting time for the football club."
Calum McIntyre commented: "I am really pleased to be able to move to a more permanent contract. The support of Swettenham Chemists has allowed me to move into a full-time position with a view to pushing our Academy section on further.
In the last twelve months we have seen an Academy graduate move to the Premier League, another break into the first team and three more sign professional contracts. We also reached the third round proper of the FA Youth Cup.
"Everyone knows how I feel about the football club and how proud I am of what we have done here. The next task is very much to push things on further to reach the next level. My Academy coaches are outstanding and we have shown we produce players who are of the right calibre. This is the start of the next chapter for the Academy and I am determined to make it a success."
Ian Swettenham added: "It has been my privilege to support Calum and the Youth Academy over the last few years. They have made progress each season and I have every faith that they will continue to be successful. It is wonderful to watch young players living out their dreams, with a real opportunity to carve out a professional career."
Chester FC's scholarship team will play their fixtures in the National League U19 Alliance for the first time this season and the latest crop to be offered first team contracts Nathan Brown, James Jones and Tom Crawford are currently enjoying pre-season training with the Blues.