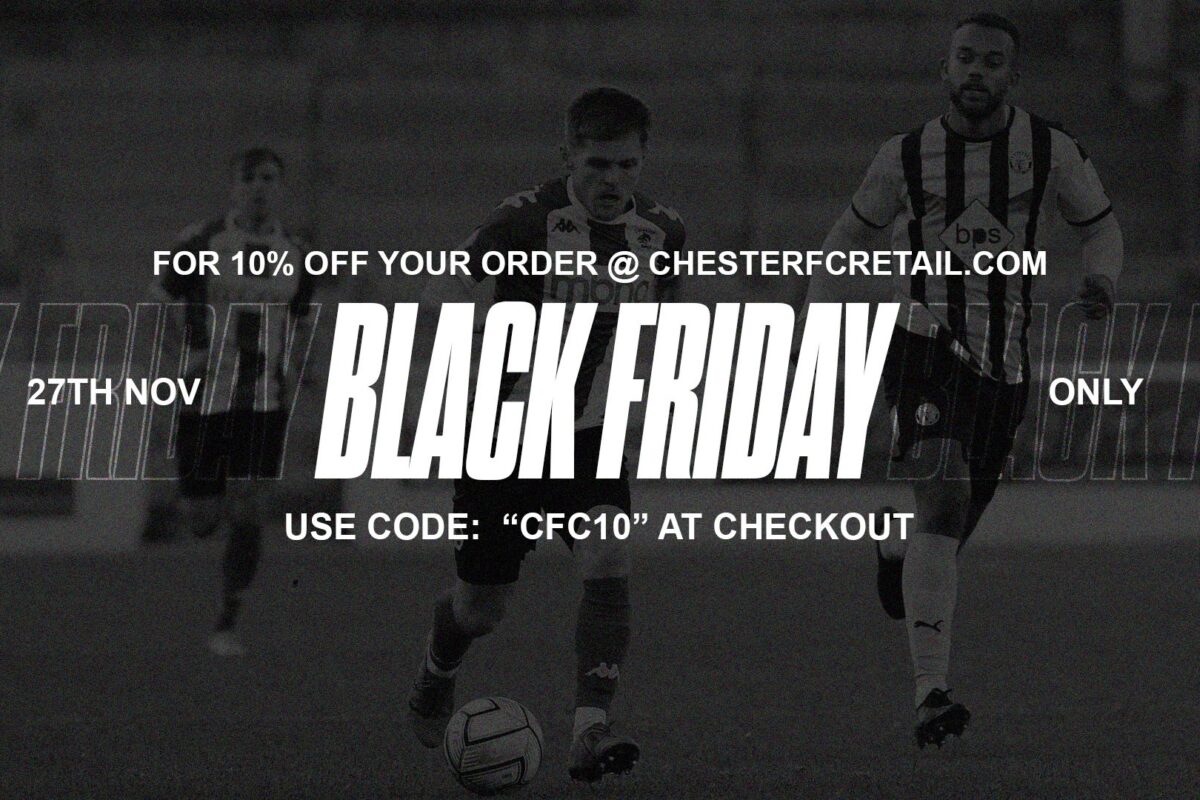 CFC SHOP | Black Friday on Chester FC Retail!
Black Friday is coming to the Chester FC Online Shop – with 10% discount on all purchases!
From midnight tonight, use the code CFC10 at checkout to receive a 10% discount on all items purchased for one time only and for one day only.
All items on the store and available for purchase are in stock and will be sent out in time for Christmas.
Check out our new lines of stocked souvenirs, newly and limited stocked home and away shirts, as well as training gear.