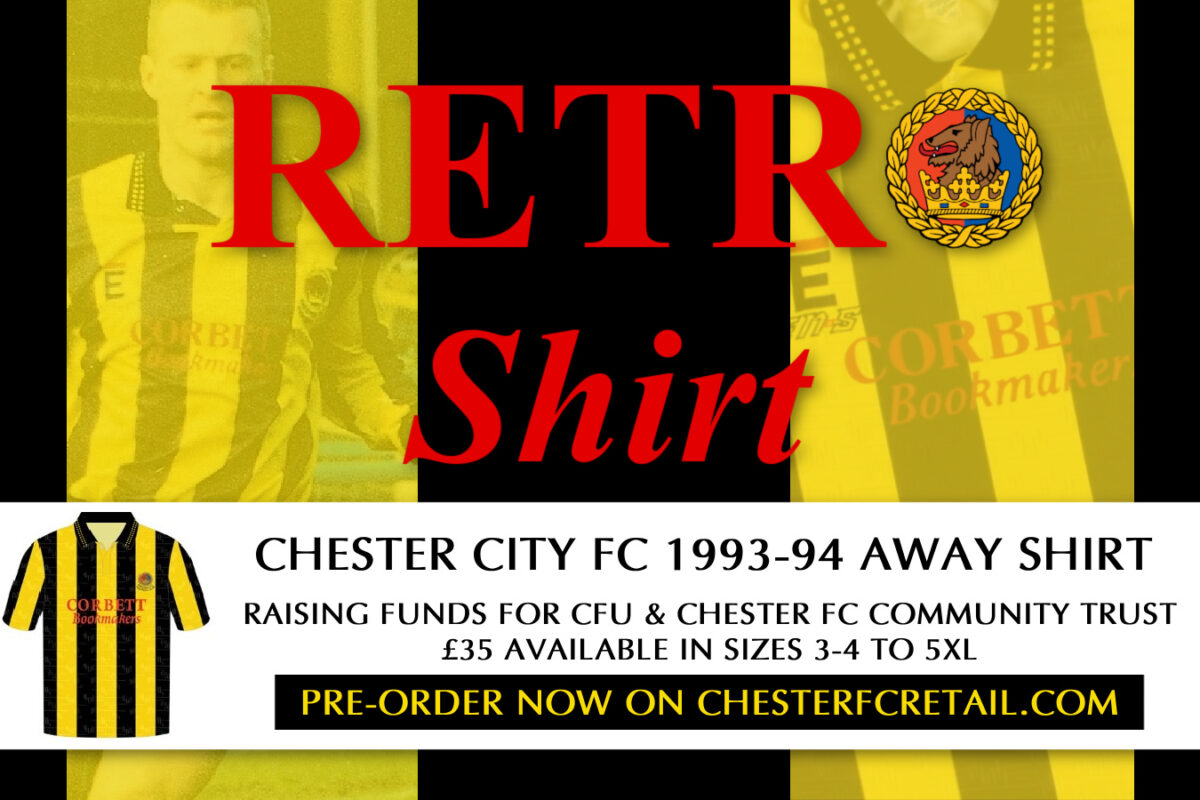 CFC RETAIL | Retro Shirt Update
Chester FC can provide the following delivery update for the 1993-94 Chester City retro shirts.
Ribero has informed the club its manufacturing operation has been impacted by the four-week national lockdown, which ends on December 2.
We now expect to receive the shirts within the next fortnight with collections available from Friday, December 11. Orders will then be posted to ensure delivery in time for Christmas.
A spokesman for Ribero said: "To any customer that this effects please accept our sincere apologies for any inconvenience this may cause but we can assure you that we will get all orders out the door as quickly as we possibly can."
Thank you to everyone who has pre-ordered a retro shirt. If you have any questions please email jim.green@chesterfc.com.