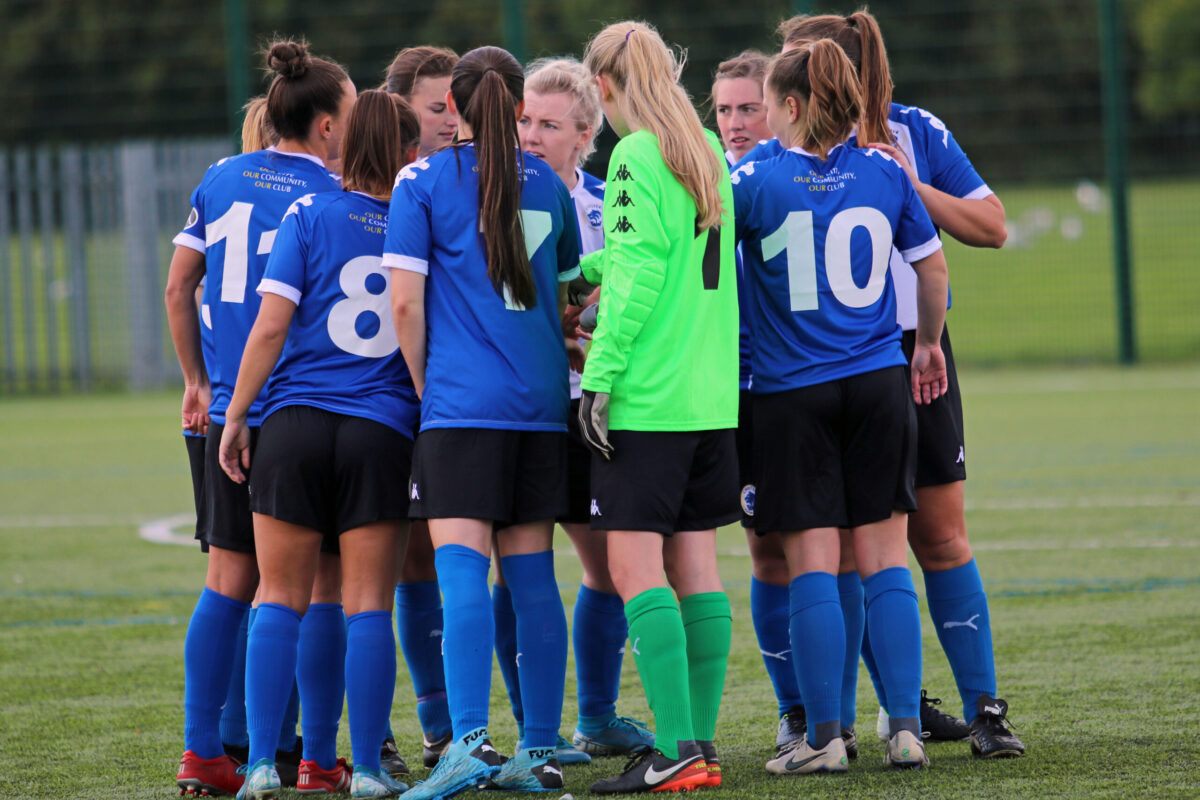 CFC WOMENS REPORT | Chester FC 6-2 BRNESC Ladies
Chester FC Women backed up their thumping Cup win last weekend with another high scoring victory at the KGV Sports Hub.
Martin Fitzsimons' side built on their fantastic 13-0 win in the County Cup last weekend by moving back up to fifth in the NWWRFL Division One South, scoring another six goals in the process.
They got off to the best possible start with a quarter of an hour played when Rach Lloyd's 25-yard free kick flew into the top corner leaving the 'keeper with no chance. Just four minutes later the lead was doubled when Sarah Redman fired in from close range.
It was four before the half time whistle as first Molly Wood latched on to a ball over the top from Lucy Adderley and fired in, before making it a brace just before the interval with a clinical finish from just inside the area.
The hat-trick was complete on 56 minutes, once again an unstoppable curling strike to fire home. Then on the hour mark it was six as Alisha Wright scored just two minutes after coming off the bench.
BRNESC scored twice late on but the game was well won as the Seals advance up the table.
CHESTER: Doherty, Adderley (Harding 70), Sands, Priest, Dowell, Redman (Bullock 58), Lloyd, Locke (Quigg 70), Bradley, Wood (Gill 70), Gray (Wright 58).
SCORERS: Lloyd 15, Redman 19, Wood 28 & 44 & 56, Wright 60; 77 & 80.
PHOTO: Alison Greenwood.