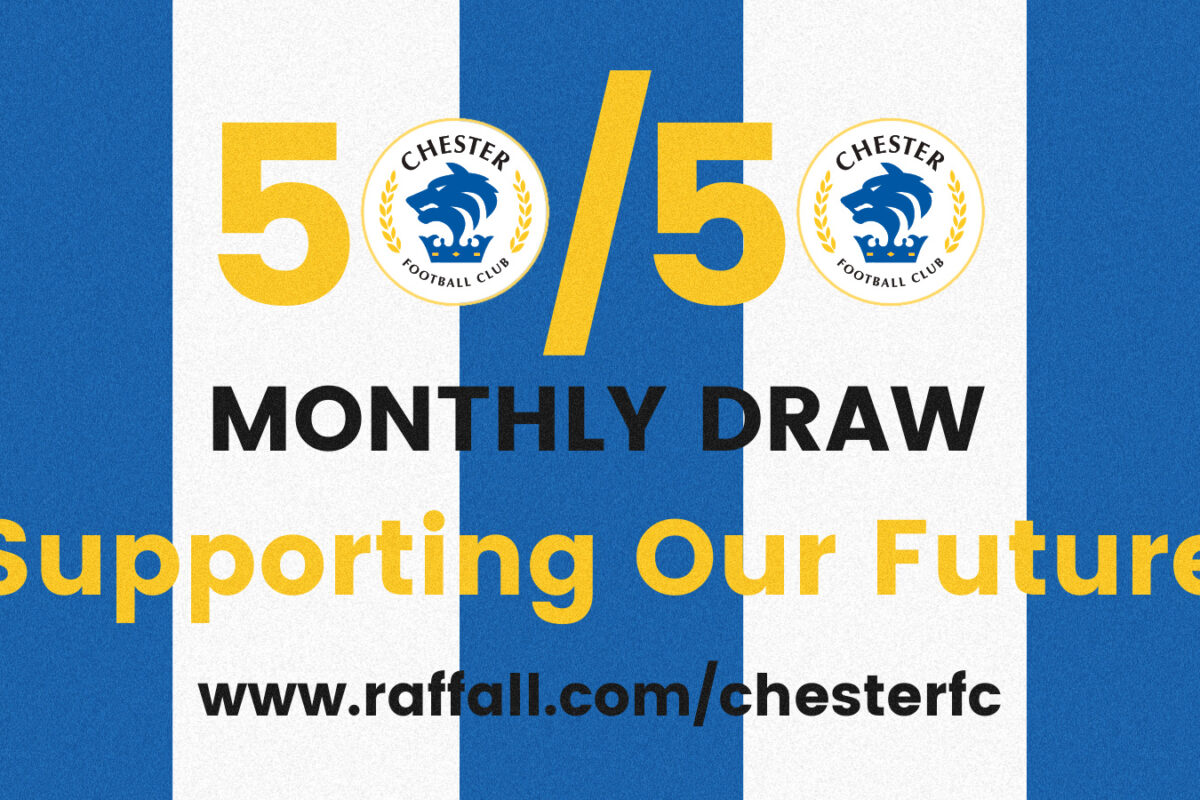 CFC YOUTH | Virtual 50/50 Draw launched to raise funds for Academy!
A Virtual 50/50 Draw has been launched to raise vital funds for the Academy!
The raffle has been set up monthly, with the winner picking up 50% of the Prize Pot, while the other 50% will go to Chester FC's Youth Academy setup.
Last week, two of the Blues' 17 Academy Graduates since 2010 signed new deals with the club – Harrison Burke and Lloyd Marsh-Hughes – once again emphasising the importance of the future for our Football Club.
But your continued support to the Youth section is absolutely critical – and taking part in the 50/50 draw every month going forward will make a big difference.
The 'Raffall' page where you can get your tickets can be found at: www.raffall.com/chesterfc. The cost is just £1 per ticket, with the winner being chosen and revealed on Tuesday 30th March.
Academy Head Coach Calum McIntyre said: "This is an exciting opportunity to raise significant funds for the Academy and we are grateful to each and every person who takes part.
"It is a unique set up at Chester and ensuring we have the funding in place to run the right level of programme is a huge task for me and my fellow staff.
"We have a hugely successful programme but are working on resources more limited than I believe the vast majority of people realise.
"This is a chance to change that. I hope these fundraising draws can be really profitable over the coming months."
Every ticket will make a big difference in supporting our stars of the future – spread the word!