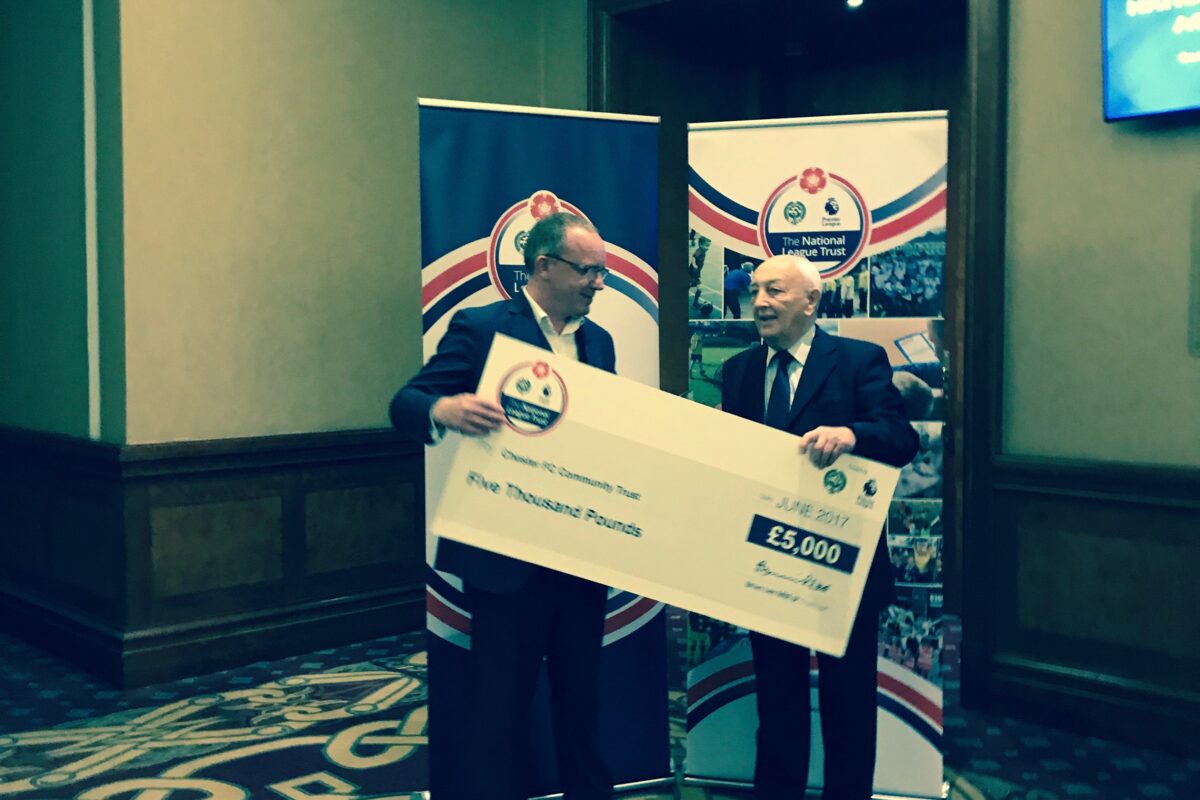 Chester FC Community Trust win National League Award
The good news just keeps on coming for Chester FC.
At today's National League AGM, the clubs Community Trust were presented with one of the leagues prestigious annual awards.
The Trust were nominated for the best community project with player involvement – in particular a partnership with the University of Chester which saw Evan Horwood delivering coaching to University Teams.
CEO Mark Maguire, who was attending the AGM on behalf of the club, said: "It is a fantastic indication of the growing status of the Community Trust where Jim Green is building on the platform created by Jon McCarthy.
"There is some brilliant work going on and it is particularly exciting that this award celebrates the closeness of partnership between the Club and the Trust.  I'd like to congratulate Jim, his staff and the Trust Board for their efforts and look forward to many more awards demonstrating Chester FC's community credentials in the future."
David Evans, Chair of the Community Trust, added: "We would like to thank the National League for this fantastic vote of confidence in our community programme.
"We are particularly delighted as we work hard to make sure we live up to our motto: Our City, Our Community, Our Club. We believe that involving players is central to success. This award will enable us to grow our programme.
"We would also like to thank the National League Trust and – of course – our Principal Sponsors MBNA. Their support continues to be substantial and invaluable."
The Trust will receive a cheque for £5,000 from the National League Trust as well as a trophy.
Well done from all at Chester FC!