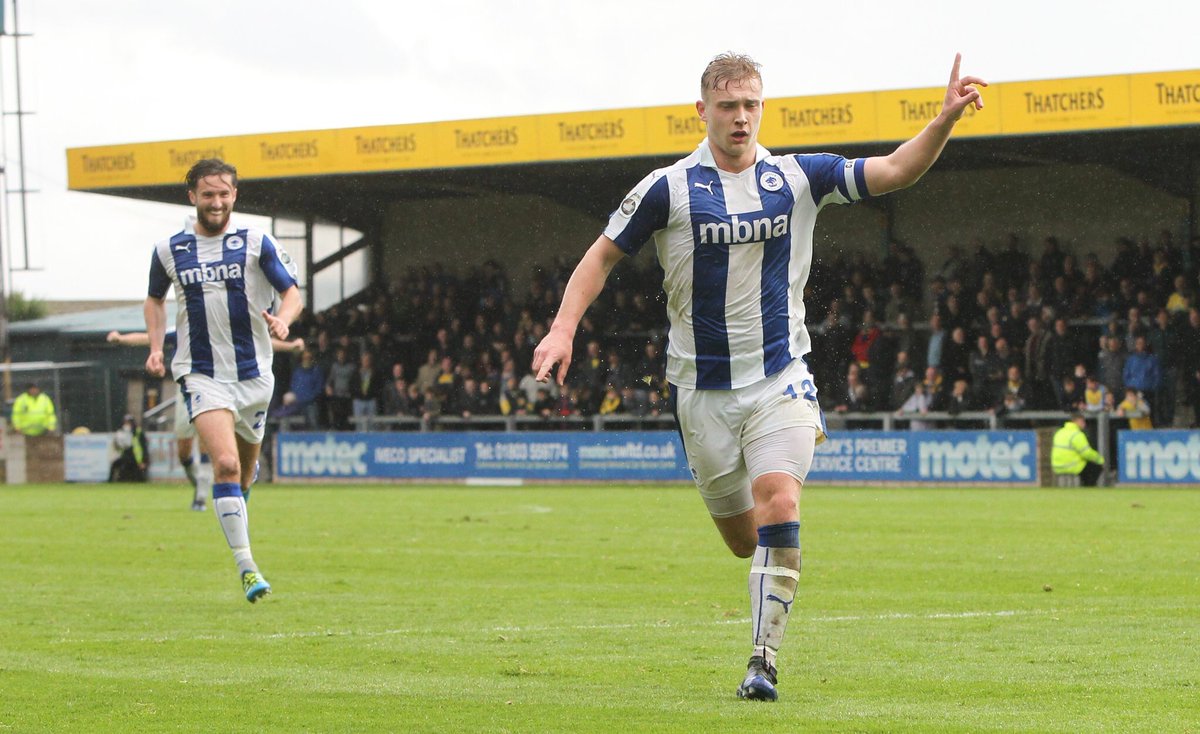 Sam Hughes signs for Leicester City
Chester FC can today officially confirm that promising defender Sam Hughes has joined Leicester City for an undisclosed fee.
The 20-year-old has signed a deal with the 2015-2016 Premier League Champions.
Sam, a Chester FC academy graduate, made 64 appearances for the first team – scoring eight goals.
A switch from midfield to defence last season by Manager Jon McCarthy saw Hughes flourish – and he was named both CFU Player of the Season and Away Travel Player of the Season at our Annual Awards night at the end of the campaign.
He also proudly became the Blues youngest ever Captain aged just 19 in the televised home game with Tranmere Rovers in March.
CEO Mark Maguire said: "This is a hugely significant day for Chester Football Club and the importance of it shouldn't be missed. The club was reformed in 2010 and subsequently took the decision to establish an academy. Just seven years later, due to the hard work of people like Calum McIntyre and his staff, the likes of Brian Burns and Mike Day and the support of people like Ian Swettenham – the academy has produced a player who has thrived under the management of Jon McCarthy and proved good enough to be transferred to the 2015/16 Premier League Champions.
"Most importantly, this demonstrates to all of our academy players and potential recruits that there is a very real pathway at Chester FC where the quality of the environment will see careers thrive and dreams fulfilled.
"I'd like to thank Leicester City for the courtesy and professionalism they have shown to us during this process, and also to pay tribute to Sam Hughes who has been a credit to the club and his family especially in remaining utterly focussed when we turned down interest from Championship clubs for him in January.
"Of course, we all wish him the best of luck with what we are sure will be a fantastic career ahead of him – he will always be welcome back. Finally the board should take credit for making the brave decision to back me in January in turning down offers which would have been very easy to accept, but in staying strong we have achieved a great move for all parties concerned.
"I'd now encourage people to get themselves down to the stadium next season and look out for the next crop of youngsters on their journey to the top of the game – with the likes of Matty Waters, Nathan Brown, James Jones and Tom Crawford – these are exciting and very proud times for Chester Football Club."
All the best, Sam!