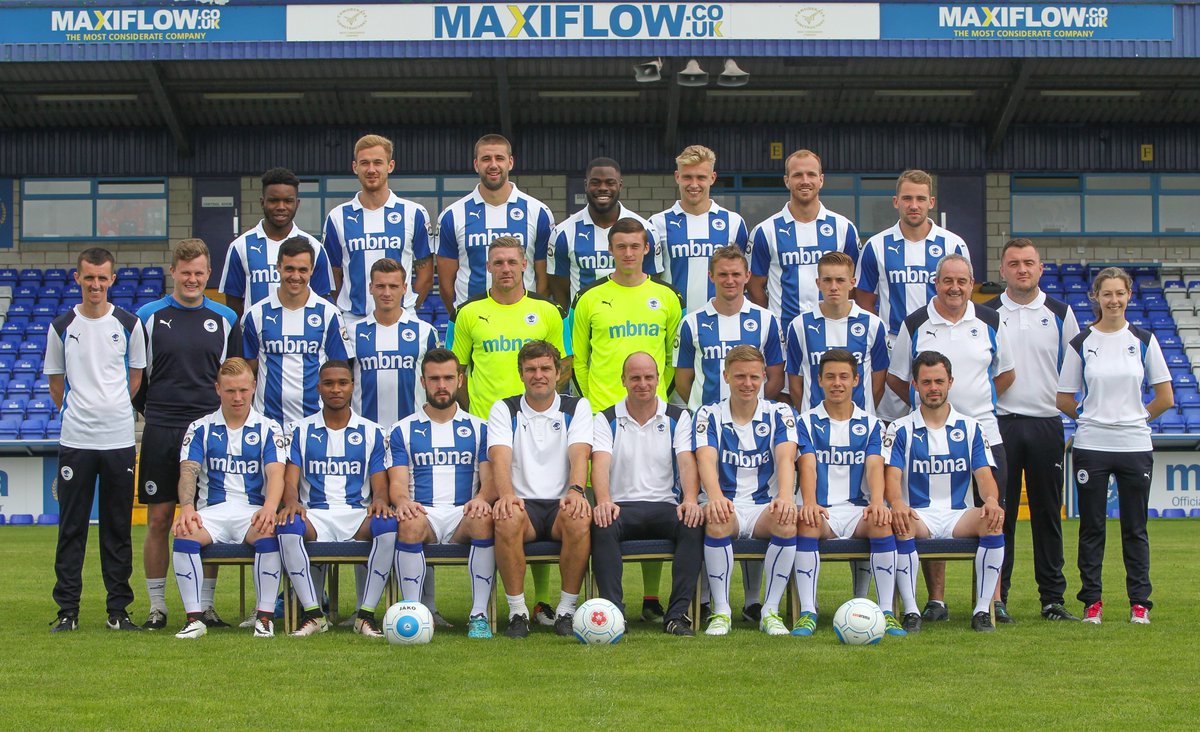 Chester FC's Very Big Team Photo!
On Wednesday 5th July, the Annual Team Photo will be taken at Chester FC, and this season – to acknowledge the fantastic support of Blues fans – we are inviting any Chester fan who wants to come along.
And it gets better…
• Any fan turning up on the day will have the chance to join in on the Very Big Team Photo which will involve one formal shot and one photo with members of the squad sat amongst the fans.
• There will also be the chance to meet the players, get autographs and chat about the season ahead.
• Finally, the Chester FC Community Trust will be arranging some street soccer type games where you will get a chance to take on the first team players and staff!
The event will commence at approximately 4pm with photos being taken from around 4.15/4.30pm. All Chester FC fans are welcome to join us.
Mark Maguire, CEO of the Blues, said: "It's a simple fact that this club wouldn't exist without its fans, and so we thought that we should acknowledge that by including them in our annual team photo.
"It's about bringing fans, players and staff together as we build towards an exciting season ahead.
"There's so much work taking place here but it's essential the players and fans bond together as we all prepare to take on the rest of this very tough league. The season ticket response has been brilliant and I hope that as many Blues fans as possible will get down to the stadium and take part in this event."
Blues fans are encouraged to dress in club colours and bring any flags or banners they wish for what should be a really enjoyable occasion.